You Cali folks and other Left Coasters keep asking me when will I start showing up in your state. Well, the Air Marshal is about to be in Southern California soon.
Looking forward to making my first trip to San Diego since 2017 for this event.
I'll be joining Tracie Jada O'Brien, Libra Audacious Valentino, Jelecia King, Amber St James, Samsara, Pamuela Halliwell, Savion Cooper and Kenya Trahan for this Black History Month event fousing on honoring and protetcing the lives of Black trans women.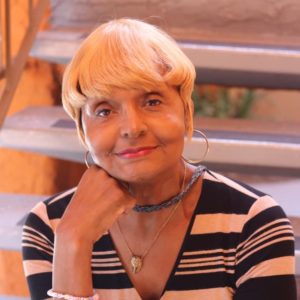 Deeply appreciate the opportunity to spend some quality time with my San Diego fam and my trans elder Mama Tracie. thanks to the Gender Phluid Collective.
Always love to talk to my trans elders about what it was like back in the day to transition, and honor peeps like her who paved the way for my generation of trans peeps
And yes, always down to talk to the new generation of trans and GNC peeps as well
It will be taking place next Saturday, February 22, at the San Diego History Center from 11 AM-4 PM PST. I hope to see many of you peeps in the San Diego area either there at the event or while I'm in town.