Once again I'm hopping on a jet plane to the East Coast, and unlike the secret World Pride trip, this time I can tell y'all what my destination is.
I'm headed back to Philadelphia for the first time since Creating Change 2017 to check out the 2019 edition of Netroots Nation. If my flight left on time at 11:00 AM CDT the Air Marshal is already winging her way to the City of Brotherly Love and Sisterly Affection.
Even better, I'm doing so on a nonstop flight.
The reason I'm leaving H-town today is because I'm participating in the Netroots Connect LGBTQ Pre-Conference event that's happening tomorrow starting at 8 AM EDT.
One of the reasons I love Netroots Nation is because it's not just a TBLGQ conference. While we do have a community specific pre-conference event and an LGBTQ caucus, Netroots Netroots is predominately a progressive political one I've been attending and participating in since 2012.
That 2012 one was held in Providence, RI and I was there to participate in the first ever all-trans panel on the subject of trans bloggers doing so for social justice and trans visibility.
It would be 2016 before I got to attend another one in St Louis, MO and start my streak of consecutive Netroots Nation events. It was also memorable for me because I walked away from it as the 2016 Netroots Nation Pundit Cup champion
Netroots is also one in which I get to hang out with and see many of my peeps who are involved in progressive politics at the local, state and national level and meet new ones..
I also get a chance to get my learn on, and see some of our up and coming progressive political peeps. I met Stacey Abrams during the 2017 one in the ATL, and wasn't surprised when she made the Georgia governor's race so close Brian Kemp had to do what Republicans do and cheat to beat her. I also passed the Pundit Cup championship torch to 2017 champion Tenaja Jordan, who was the third straight Black woman to win it.
In NOLA last year I got to meet Del. Danica Roem and see my old friend and Colorado House member Leslie Herod. Won't be surprised if Leslie ends up in the Colorado governor's mansion or Congress soon.
And even though I've been to Philadelphia now six times in this decade, I actually haven't done much sightseeing in the city beyond checking out Dewey's Lunch Counter during the LGBTQ Media Convening. That one happened because it was right across the street from the host hotel.
Sadly, it closed in 2017 and was demolished for a new hotel.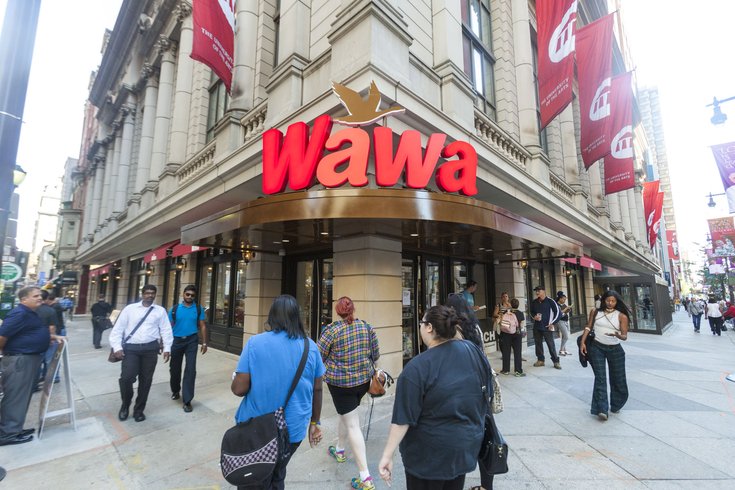 Philly also has 7-Elevens. But Wawa definitely gives them a run for their money.
On that note, I'm so ready to see what transpires at this year's edition of Netroots Nation Since the race for the 2020 Democratic presidential nomination has begun, there will be a presidential forum during this year's event that will take place on Saturday from 3-6 PM
Also looking forward to spending some quality time with my Philly trans fam when I'm not at the convention center.
Here's I come again Philly! Break out the cheesesteaks.