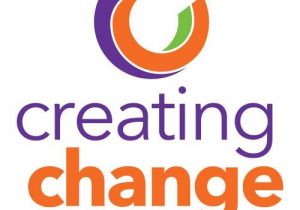 At one point I was debating whether or not I would go to Creating Change in Philadelphia after going through the contentious and mentally draining 2016 edition of it in Chicago.
But my presence was requested for some events taking place at #CC17 like the National Black Justice Coalition's (NBJC) Black Institute and by the Trans United Fund , so that means I'll be leaving the Lone Star State and heading up to the City of Brotherly Love and Sisterly Affection for this 2017 edition of the Creating Change Conference.
Creating Change will be taking place from January 18-22, and the #CC17 host hotel will be the Philadelphia Marriott Downtown. With the start of #CC17 coming a mere 48 hours before a president hostile to our TBLGQ community will be inaugurated, the timing of this Creating Change couldn't be more crucial or critical to our human rights movement, especially for the transgender contingent of it.
I'm looking forward to witnessing the plenary keynote by the Rev. Dr. William J. Barber II that will happen Thursday night. I've had the pleasure of not only meeting Rev. Barber, but hearing him speak at previous events I've attended in Louisville and the last LGBT Media Journalists Convening hosted in Philadelphia in 2015.
I'm also looking forward to participating in the events I will be involved in that I know abou like Thursday's NBJC The Black Institute. Also looking forward to tearing into a few Slurpees and some cheesesteaks while I'm there.
Speaking of being there in the #CC17 house, as always, when I step into the Marriott Downtown host hotel, don't be shy, say hi. If I'm not rushing off to a panel, some off the hotel property event or engaged in conversation with someone, I'm more than happy to talk to people, and my trans, bi and SGL younglings will get priority.
See y'all in Philadelphia next week, #CC17.