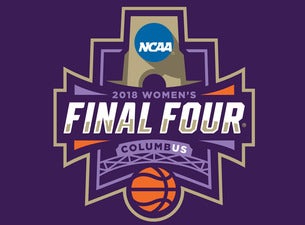 Since it's Women's History Month, I also show love to the women's NCAA ballers and do a bracket for their tournament as well. Since 2008 I've done a bracket for the NCAA women's tournament, and had much better results (6-4) thanks in large part to UConn's sustained excellence.
These are my 2009, 2010, 2011, 2012, 2013 , 2014, 2015 TransGriot NCAA women's tournament brackets.here In 2016 I only got one of the Women's Final Four teams correct, but it was the right one in the eventual national champion UConn Huskies.
In 2015 I correctly predicted the NCAA women's title game, and I've also correctly picked all four women's NCAA Final Four teams in 2008, 2009, 2012 and 2015.
Last year I got half of the 2017 NCAA women's championship game correct. Like everyone else that watches women's collegiate basketball I was not anticipating UConn going down in the semis to an on a roll Mississippi State team and picked UConn over eventual surprise champ South Carolina.
So who will be cutting down the championship nets in Columbus? Good question. Time to answer who I think it will be.
Albany Regional
First Round
UConn, Miami (FL), Duke, Georgia, South Florida, Florida State, California, South Carolina
Second Round
UConn, Duke, Florida State, South Carolina
Sweet 16
UConn, South Carolina
Albany Regional Champion
UConn
Kansas City Regional
First Round
Mississippi State, Syracuse, Maryland, NC State, Iowa, UCLA, Arizona State, Texas
Second Round
Mississippi State, Maryland, UCLA, Texas
Sweet 16
Mississippi State, Texas
Kansas City Regional Champ
Mississippi State
Lexington Regional
First Round
Louisville, Marquette , Missouri, Stanford, Oregon State, Tennessee, Michigan State, Baylor
Second Round
Louisville, Stanford, Tennessee, Baylor
Sweet 16
Louisville, Baylor
Lexington Regional Champion
Louisville
Spokane Regional
First Round
Notre Dame, Villanova, DePaul, Texas A&M, LSU, Ohio State, Minnesota, Oregon
Second Round
Notre Dame, Texas A&M, LSU, Oregon
Sweet 16
Notre Dame, LSU
Spokane Regional Champion
Notre Dame
Final Four
UConn, Mississippi State, Louisville, Notre Dame
Championship Game
UConn, Louisville
2018 NCAA Women's Champion
UConn