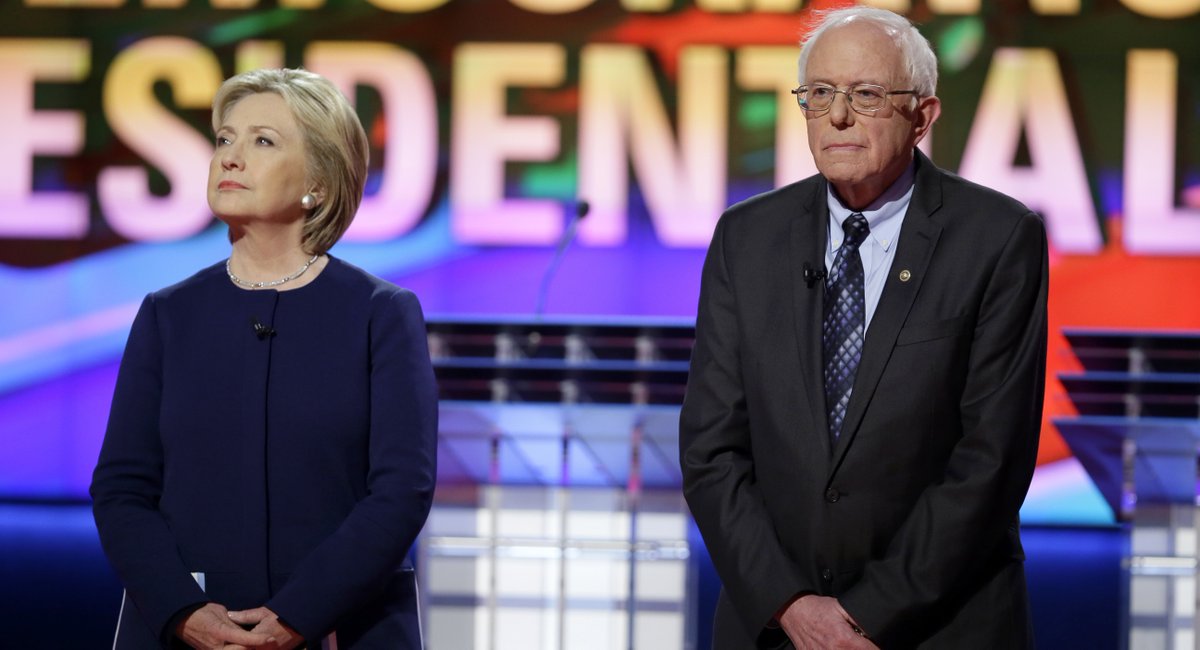 Two more primary elections are taking place today in Michigan and Mississippi in the wake of Sanders supporters getting all happy over their three caucus wins in Kansas, Maine and Nebraska while Clinton took Louisiana in another blowout fueled by Black voters.
But what they conveniently forget to mention is that despite the caucus wins in (ho hum) predominately white states, by the proportional allocation rules, Clinton still walked away with 76 delegates while Sanders came away with only 64 delegates.
Drip, drip drip. That's a +12 delegate gain for Clinton to add to her growing delegate lead, and it's only going to get better for her starting tonight..
Told y'all that failure to connect with Back voters would cost him the nomination. And as the media finally does the deep tissue vetting of Sanders, a problematic picture is emerging even before he opened mouth and inserted foot in it during that Flint debate with the stereotype laced comment about Black people just in time for the Michigan and Mississippi primaries. .
Michigan will be the big prize today with 130 delegates available, with Mississippi chipping in 35 more before this upcoming cluster of Saturday primary elections in Florida, Illinois, Missouri, North Carolina and Ohio that are worth 691 electoral votes.
And yeah, not only is Clinton leading in Michigan and Mississippi, she's also leading in all five states voting on Saturday,. Black Democratic voters will have a major say in who emerges victorious.in the wake of Bernie Sanders continuing to fail to connect with Black voters.
Will be fun to watch it play out in a few hours.