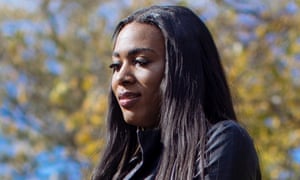 You TransGriot readers may recall last July when girl like us Meagan Taylor and a trans friend's stay at a West Des Moines, Iowa Drury Inn on their way to Kansas City for a funeral turned ugly after a transphobic hotel employeecalled the police with a false claim of prostitution on the premises..
It resulted in Taylor spending 8 days in the Polk County, Iowa jail, missing the funeral, and becoming a real time example of why public accommodations language is critical in any non discrimination ordinance that aims to cover trans people.
Taylor and the ACLU-Iowa sued in November, and I'm pleased to report that with the help of the ACLU, Taylor's case was settled to the mutual satisfaction of the hotel and herself.
"What happened to Meagan was simply unacceptable and un-Iowan," said Rita Bettis, the legal director of the ACLU-Iowa. "Iowans have long valued the importance of treating every person fairly, and Iowa law has expressly protected against this sort of harmful discrimination by businesses against their transgender customers since 2007."
Thank you Meagan for standing up for your human rights, and glad the case was successfully resolved to your satisfaction.