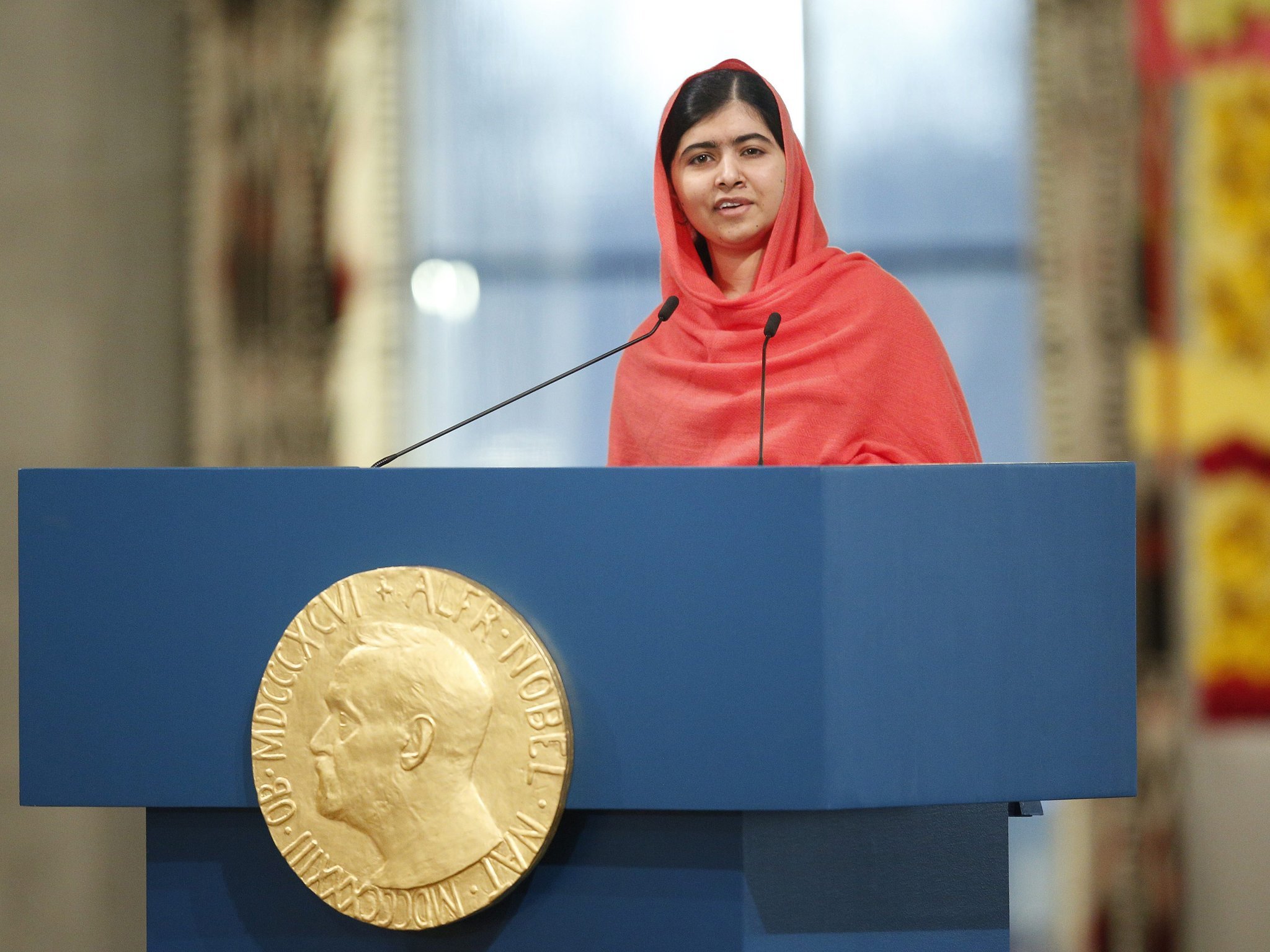 Because I'm still in the process of moving and only getting my TV recently, I finally got a chance to see Malala Yousafzai's historic Nobel Prize acceptance speech.
She is the youngest Nobel Laureate ever at age 17, but don't sleep on her. Malala's voice for women's rights and passionate push for the education for girls in developing countries is loud and needs to be heard by their people running these countries.
Here is the video of her December 10 Nobel Prize acceptance speech in Oslo, Norway.