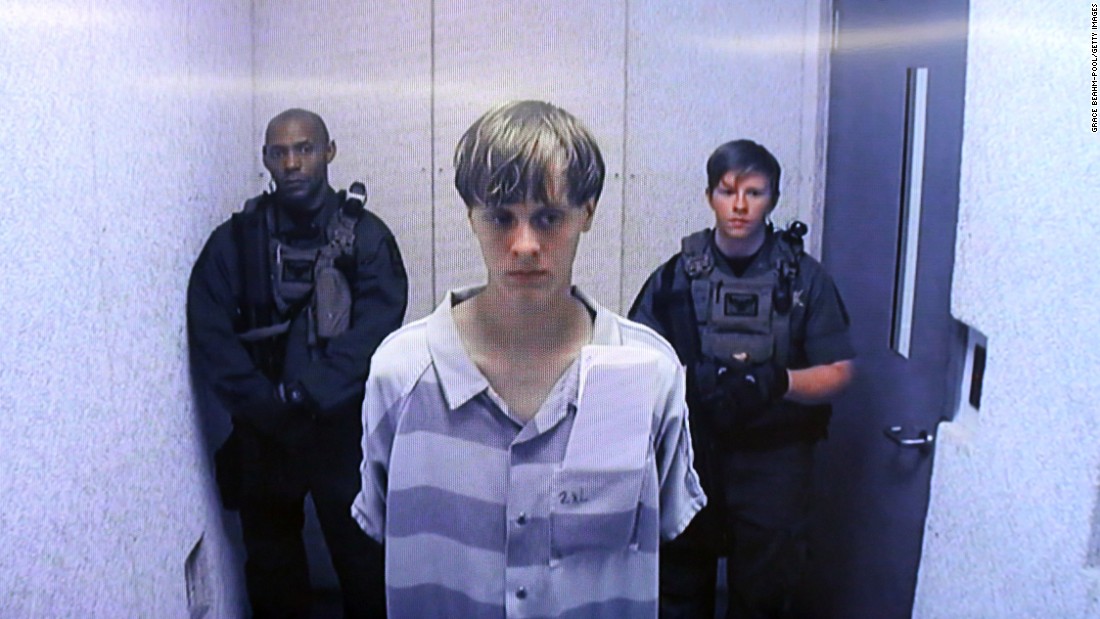 Wednesday night 21 year old Dylann Roof walked into a side door of the historic Emanuel AME Church in Charleston SC and attended a Bible study happening there for an hour/
He then whipped out a concealed handgun and began shooting the attendees, killing 9 people and wounding three before being captured after a 14 hour manhunt yesterday..
His stated reason according to one of the survivors, was that "I have to do it. You're raping our women and taking over the country. You have to go."
And homey was involved with white supremacist groups. So what do you think the good people at FOX Noise had to say about this domestic terrorism situation involving one of those good conservative Americans? That it happened because of 'America's acceptance of trans people like Caitlyn Jenner', bellowed Erik Erickson.
Yep, they are in full distract, deflect and 'blamed the victim. mode. They are also trying to play that tired 'lone crazed wolf' card.
Anything to deflect from the fact that this is the living breathing manifestation of anti-Black hatred they have pushed on right wing talk radio and FOX Noise. Hate thoughts + hate speech + unfetter gun ownership = hate violence.
So stay tuned to see how the conservative movement tries to whitesplain away this hate crime committed by another white male weaned on their relentless anti-Black talking points?