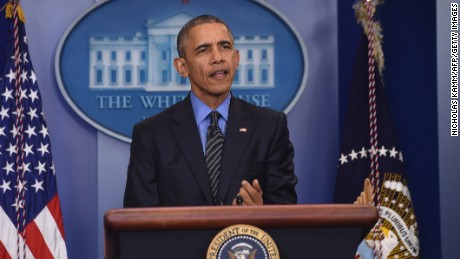 Note I didn't say 'potentially'. I have the confidence to say that he WILL be a great president. If we were going to have a first Black president I like my African descended brothers and sisters wanted him or her to be the best and brightest member of our community. Hopefully at the end of his second term, the nation will be lamenting the fact that we couldn't elect him to a third term.-TransGriot February 28, 2009 'Why Barack Obama Will Be A Great President
It doesn't end until 12:01 PM EST tomorrow, but today sadly is the last day of the historic administration of President Barack Hussein Obama.
The POTUS had his final press conference yesterday which i didn't get to see because i was traveling, but it probably was a blessing in disguise because I probably would have started crying during it.
He talks about the role of the press and the Chelsea Manning pardon among other subjects, and for those of you who have asked me about my feelings about Manning, I'm pondering it and you'll see it in a later TransGriot post.
Back to this one. I'm going to miss this president for a lot of reasons, but the most important one was here was a man who was born nine months before I was, shares my African heritage, and excelled in the office despite many challenges and a Republican Party unified in racist opposition to him that gleefully wanted him to fail.
This is also a man who had a scandal free administration, and made me feel as though my country was in good hands with him in the Oval Office. He also made me feel for the first time in my life unabashedly proud of my president and this country.
He has also been the best president ever when it comes to not only acknowledging we trans folks exist, but expanding and defending our human rights.
I'm also going to miss our lovely FLOTUS, who Michelle, who made history of her own in becoming the first African-American woman ever to be the First Lady, and did so with style, dignity and class even as people irrationally hated on her.
We also go the pleasure of watching your your daughters Sasha and Malia grow up into amazing young women.
Mr. President, thanks for eight amazing years, and wish it could have been longer. I confidently wrote eight years ago that you would be an outstanding president and you have made me look like a genius for saying it.
Mr. President, thanks for eight wonderful years that have flown by. Unfortunately some idiot that claims he's going to Make America Great Hate Again takes over at 12:01 PM tomorrow