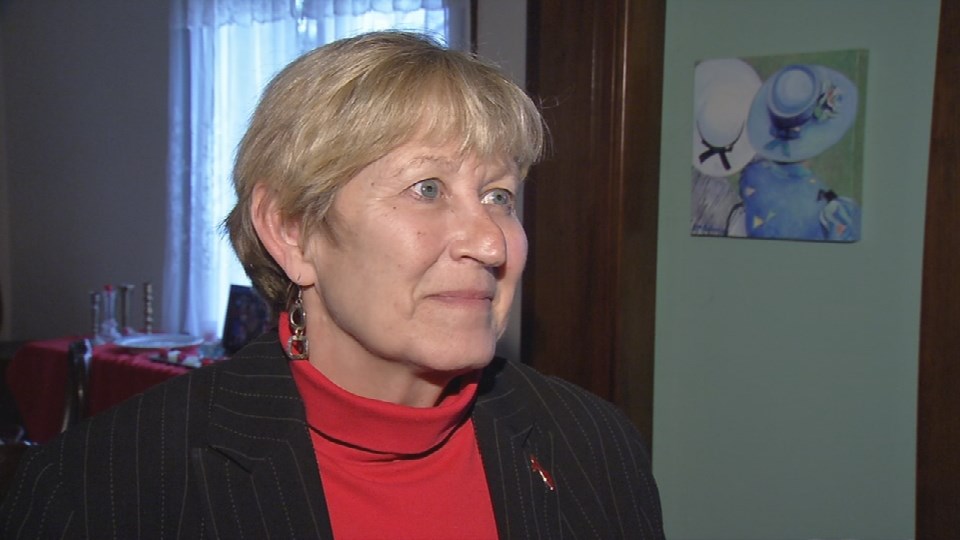 Mary Lou Marzian was my state rep during the nearly nine years I was living as a Texan in Exile in Louisville, and while I was there had a chance to talk legislative shop with her and see her at other events during my time in Kentucky.
Her day job when she's not bouncing to Frankfort to look out for the interests of her constituents is as a registered nurse, and as you probably guessed she wasn't happy with the 'informed consent' bill the boys in the KY legislature overwhelmingly passed on January 28 and Gov. Matt Bevin (R) signed into law.
To register her disgust with the Commonwealth of Kentucky inserting themselves in the private health decisions of the women living in the state, Marzian on February 11 filed HB 396. a bill that would require men in the commonwealth who wanted an erectile dysfunction drug like Viagra or Cialis to get a sworn and dated letter from his spouse, make two office visits with a medical practitioner and make a sworn statement with his hand on the swear Bible that he will only use the erectile dysfunction drugs while engaged with sexual relations with his current spouse.
In an interview, Rep Marzian said while HB 396 is tongue in cheek, the issue she is highlighting in government interference in women's health decisions
"Maybe it will wake some people up in this state to say, "Hey wait a minute, where are they going with seven abortion bills?'"
Go get 'em Rep. Marzian!