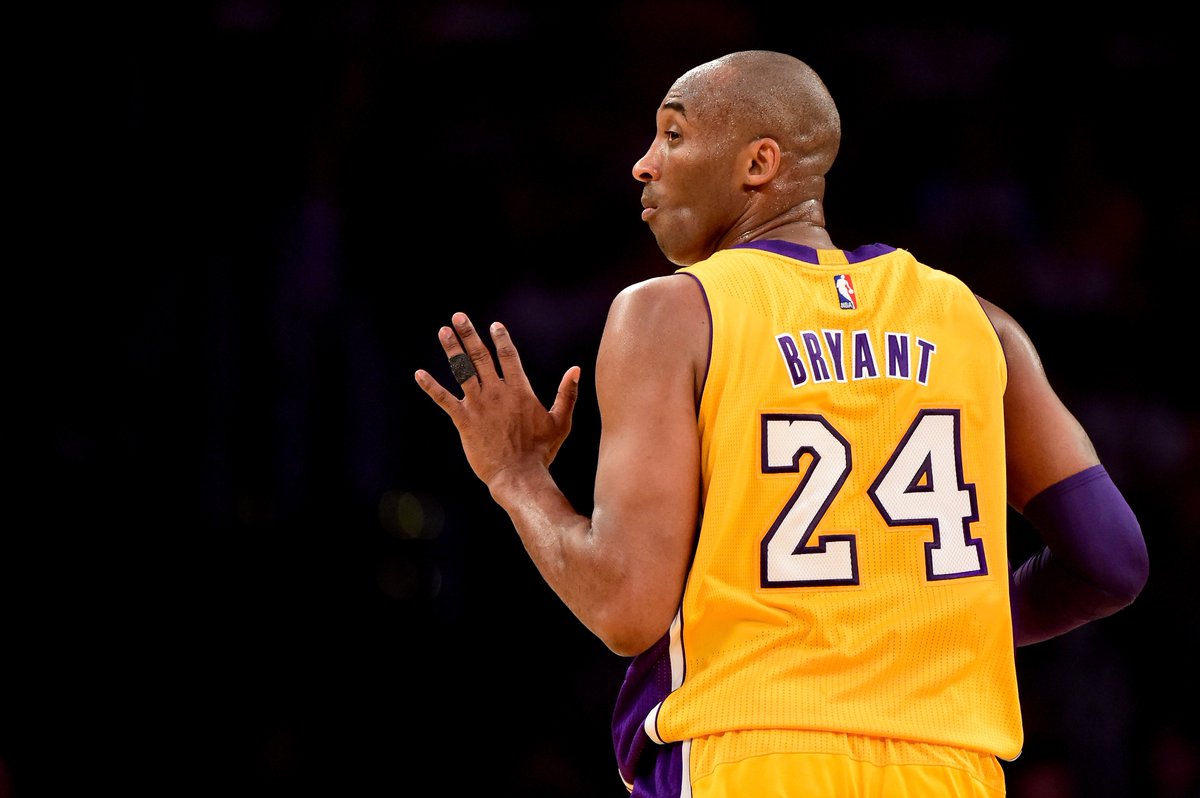 Dayum! I had an inking after Kobe dropped 35 points on the Rockets Sunday at Toyota Center that he might have a nice final game at Staples Center versus the Utah Jazz, but nice doesn't even begin to describe what I just witnessed in this ESPN telecast of this final NBA game. .
After 20 years in the NBA, Kobe exited the league by summoning one last legendary performance for the ages by putting the team on his back and dropping 60 points on the Jazz to will the Los Angeles Lakers to a 101-96 win in the final game of his career.
Not gonna lie, there were moments because the Lakers were an impediment to my Rockets advancing to the NBA Finals for much of his career I didn't like him, but all was forgiven when he put on that USA jersey and was playing for Olympic gold.
And yeah, you gotta give him his props for a Hall of Fame quality career and an amazing night you wouldn't have believed if Hollywood had written this script.
Mamba out indeed. And he said goodbye in the most spectacular way possible on a night in which was chock full of NBA history.