While rolling up to Austin along 290 yesterday for the SB 4 rally that Ana Andrea Molina was speaking at, noted a lot of cars with burnt orange clad passengers and UT bumper stickers headed in the same direction.
That's when it hit me that 23rd ranked UT's season opener was happening with Maryland under their new head coach they stole from us at UH, kept us out of the Big XII and fired Charlie Strong after three seasons to make room for Tom Herman.
Anticipation was high because Herman in his short time at UH went 22-4, won a championship in the American in his first season (13-1) on the UH campus, beat top five ranked teams such as Oklahoma, Louisville and Florida State in the Peach Bowl and returned the swagger to UH football that we had when I was going there in the early 80's.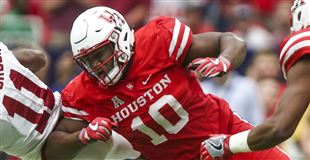 With the H-Town Takeover in full effect, UH became once again a serious and cool recruiting destination for local high school talent considering where to play college football.
They also underscored their renewed commitment to keeping our best players in the 713 by recruiting Ed Oliver, a marvelous defensive tackle that was coveted by Power 5 schools like Alabama who people were shocked when he signed to play and stay here.
Oliver has become a nightmare for offensive lines across the AAC and the college football landscape.
So anticipation was high with the Longhorn fanbase that Herman and his coaching staff that included former UH defensive coordinator and interim head coach Todd Orlando would bring that success to Forty Acres.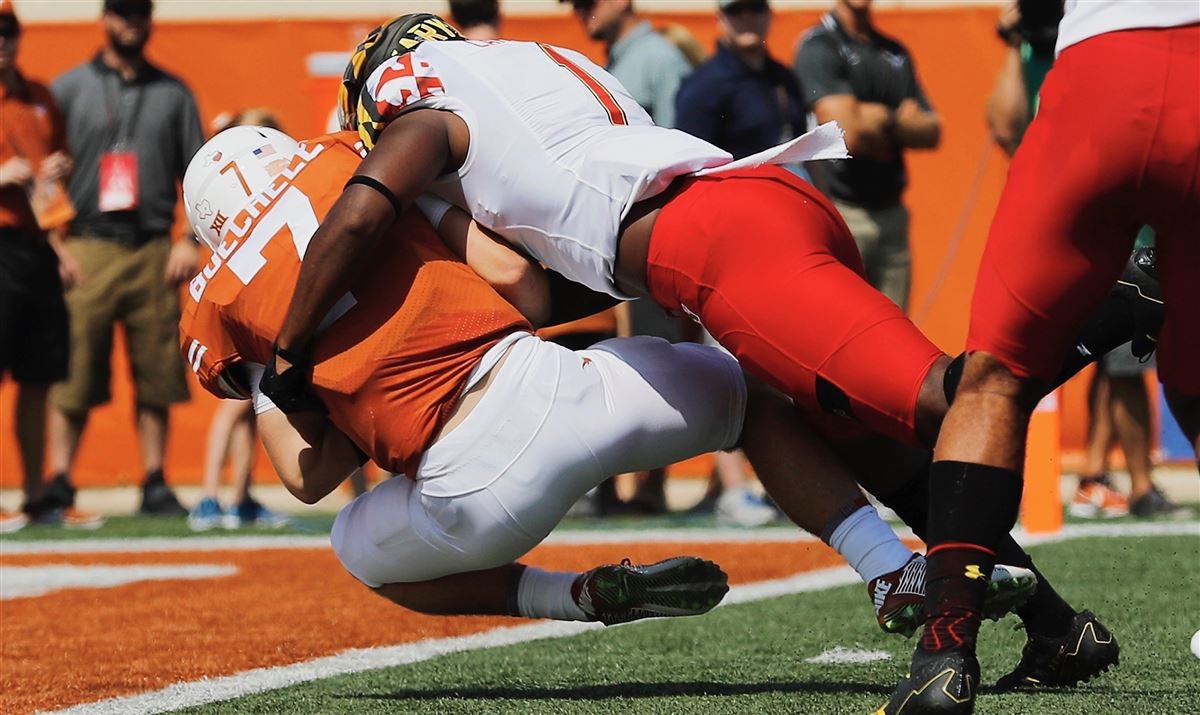 Well, Herman's debut game in front of the Longhorn faithful at DKR-Memorial Stadium didn't go so well. The Longhorns shockingly lost 51-41 to an underdog Maryland team at home that was picked in the preseason to finish sixth in their Big 10 East division.
Guess it's gonna take longer to fix UT's problems than they thought, huh? The arrogant and impatient UT fan base was throwing stuff on the DKR-Memorial Stadium field after the game.
FYI Longhorn fans, Charlie Strong won his debut game yesterday at USF 31-17.
As a Cougar alum, I laughed all the way back to Houston when I heard the news. Serves them right for screwing Charlie Strong the way they did. At least he never lost a home opener while he was UT's coach. And yeah, my dislike of everything burnt orange runs back to when we were members of the dearly departed Southwest Conference and I was walking UH's campus.
One of the other things that Herman and others (Kevin Sumlin) who have used UH to get Power 5 head coaching jobs elsewhere tend to forget is that UH sits in the middle of the most talent rich area for Texas high school football talent in the Houston metro area.
UH is also a school with a chip on its shoulder. We have always been condescendingly looked down upon by the UT's of the world. We were supposed to be part of the Big XII during its 1996 formation but were screwed out of it.
Being dissed by the Big XII last year only increased the size of that chip on UH's shoulder.
That chip on their shoulder attitude also filters down to the folks who eventually come to UH to play football there. UH gets the kids who were overlooked by the Big XII and SEC schools who want to prove they are as good as those 4 and 5 star recruits that go to UT, Texas A&M and other Big XII and SEC schools who are part of the entitled football elite.
It's why Herman was able to go 13-1 in his first season and were in the running last year for a spot in the College Football Championship before injuries and a three game losing streak dropped us from being ranked number 6 in the nation to out of the polls.
We do have talent here at UH. If we could keep a quality coach as long as we did Bill Yeoman it would be able to sustain that success It's probably why every time UH finds that coach the Power 5 schools steal him.
It's probably why the Big XII is 'scurred' to make us members because they know a UH that is a member of a Power 5 conference will be instantly competitive and the non-Texas Big XII schools are afraid they will never have a shot at recruiting Houston area talent if we are.
Ask Oklahoma about that. I repeat, the UH player has a chip on his shoulder, is hungry for success and will work harder to beat the so called elite Power 5 player at Texas or A&M who because they play in the Big XII or SEC assume they are better than someone who plays in a 'lesser conference'.
And you can't replicate that 'us against the collegiate football world' mentality you have at UH and took advantage of to get your Power 5 conference school job with the phat contract. It will be interesting to see if Herman can do so after becoming the first coach since John Mackovic to lose his UT debut game.
But until then. I'm going to enjoy watching karma kick UT in its burnt orange behind.