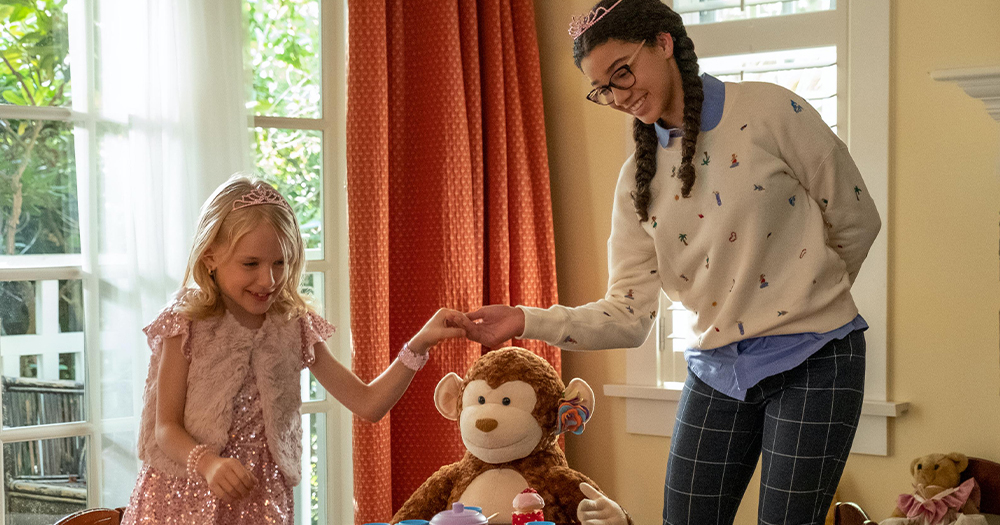 I've always said about my chosen Austin resident niece Kai Shappley that the camera loves her and the feeling is mutual. I always marvel at the fact this child hardly ever takes a bad photo.
A few months ago she took a trip to Vancouver, BC for which the purpose was unknown to those of us who love her until now.
I had been seeing Netflix promotions of their reboot of The Baby Sitters Club' when I signed in to watch my other fave shows and movies, but didn't have any interest in watching it since the show is aimed at younger viewers.
The Baby Sitters Club is based on the series of books by author Ann M. Martin that were published between 1986-2000. The books were previously adapted for an HBO series in 1990 and a 1995 feature film.
That was until I received a message from her mom Kimberly to check out episode 4 of it. I did, and there was Kai lighting up the screen playing Bailey.
I so enjoyed the episode that Kai was featured in, I binge watched the rest of Season One.
The Baby Sitters Club handled the trans themed storyline with sensitivity. The writers also used a great analogy to describe what it is like to be trans. And of course, bravo on casting a trans child to play a trans child.
Her mom is also pleased and proud of her as well. So is Aunt Monica.
As for our budding preteen thespian? She's still focused on becoming an astrophysicist, but is starting to get interest from Hollywood.
I was happy to get to spend some time with Kai and her mom last year during the Equality Texas 30th anniversary dinner where she, like I did, picked up an award for the work her now nine year old self has been doing to advance trans rights in the Lone Star State .
Kai has also picked up an award that I don't have on my shelf. An Emmy for the Trans in America :Texas Strong Daresha Kyl directed documentary she and Kimberly were featured in.
Who knows? She may have another one in her future.