One of the things I'm really sick of with this Trump misadministration is their War on Journalism.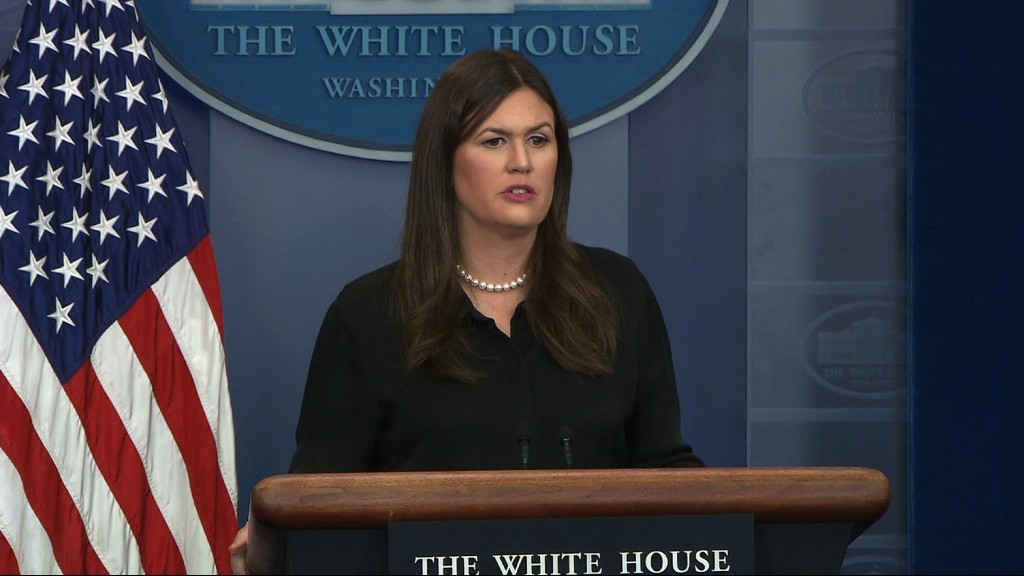 I've especially not been happy about WH Minister of Disinformation Sarah Huckabee Sanders attacking Black female journalists
First it was Sanders attacking veteran White House correspondent April D. Ryan, and now this attack on ESPN's Jemele Hill.
Hill on Monday said the obvious to everyone who was paying attention while expressing her First Amendment rights on Twitter.
She called 45 during a tweet storm what he has demonstrated himself to be, a white supremacist that surrounds himself with white supremacists and said he was the worst POTUS of her lifetime.
Hey, she;s not wrong..
For those of you who have a problem with HIll's comment, does Steve Bannon ring a bell? Sebastian Gorka? Jefferson Beauregard Sessions? Nazis carrying tiki torches in Charlottesville that Trump called 'good people'? David Duke calling Trump 'one of them'?
Of course, all the white supremacist hit dogs are hollering and mad because a Black woman (as usual) spoke truth to power. ESPN caved and tweeted out an apology for her speaking the truth about Twittolini, and of course Sanders used her White House propaganda rally today to call for Jemele Hill to be fired from her ESPN gig,
Really? The National Association of Black Journalists (NABJ) quickly posted this comment defending Hill
Jemele Hill is an award-winning, veteran journalist who has distinguished herself for having insightful opinions and perspectives on a variety of topics. Having been successful along those lines for 20 years, she has been able to connect with viewers on ESPN as well as on various social media platforms. That withstanding, the National Association of Black Journalists (NABJ) supports Hill's First Amendment rights on all matters of discussion, within and outside the world of sports, as they do not impinge on her duties as a host and commentator.
Black activists and media celebrities also have taken to Twitter and other outlets to stand with Hill
And so do I. I'm waiting to see if these white fauxminists will stand with her, or prove once again that solidarity is for white women only.
You do know ESPN by issuing that apology and leaving this sister hanging, you are cosigning the very white supremacy that Jemele called out?
I'm also tired of the racists and sexist abuse Hill regularly gets online that ESPN cowardly hasn't done jack about, but feels compelled in this case to issue an apology for her on point comments.
Jemele Hill is a shero who spoke truth to power. She should be applauded for doing so, not reviled.