Becky Hammon already made history as the first full time female assistant coach in NBA history when the San Antonio Spurs hired her in 2014.
Now she's on the verge of making NBA and sporting history again.
The 41 year old Hammon was a six time WNBA All-Star and Olympian with the Russian national team in 2008 and 2012. She made history on August 5, 2014 when she was hired as an assistant by Gregg Popovich. Hammon not only became the first full time female head coach in NBA history and second ever, she was the first full time female assistant coach in any of the four major North American professional sports leagues.,
In 2015 she made history again when she was named as the Spurs head coach for the NBA Las Vegas Summer League team. She made that groundbreaking achievement even more memorable for her by guiding the Spurs to the NBA Las Vegas Summer League championship.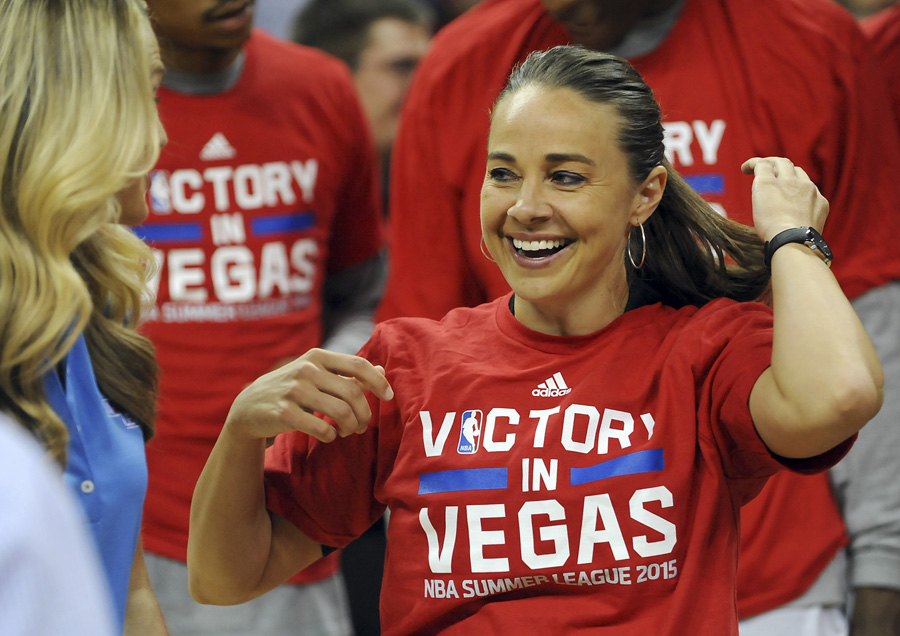 That made her a sought after head coaching hire in the collegiate ranks, and she's one of four Spurs assistant coaches to get opportunities to interview for open NBA head coaching slots
The Milwaukee Bucks fired Jason Kidd and are looking for a new head coach for the 2018-19 season. They just started their coaching search and announced their intention to give Hammon an interview for their vacant job,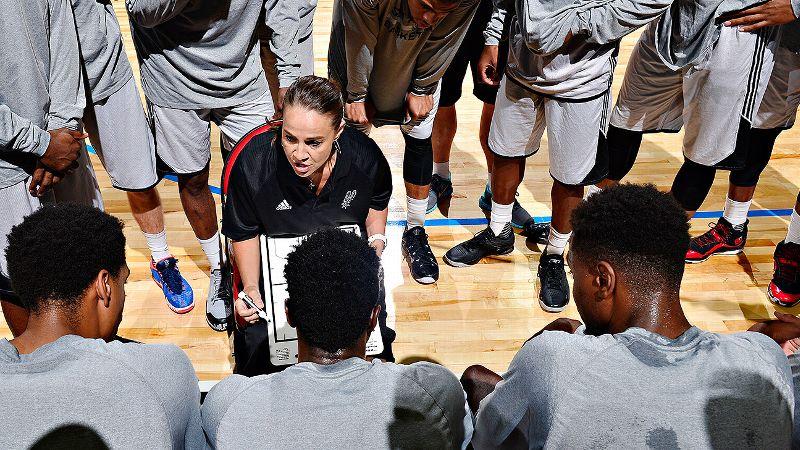 If they follow through on it, Hammon would become the first woman to interview for a coaching vacancy in the league.
She's made it clear that she wants to make the history of becoming the first female NBA head coach, and has turned down opportunities to coach at several high profile college basketball programs to make that dream a reality.
Will Hammon get that Bucks job? I sure hope so because San Antonio is a Houston Rockets division rival and I could easily see her being the Spurs next head coach when Popovich finally retires.
I also want it to happen so that more WNBA players get considered for coaching vacancies in the NBA as well. A pick and roll or zone defense is the same whether it's executed in the WNBA or NBA, and if a woman is qualified for the job, it's past time to give her a shot at it instead of recycling the same mediocre coaches around the league.
Best of luck to Becky Hammon and hope she gets that interview.
.