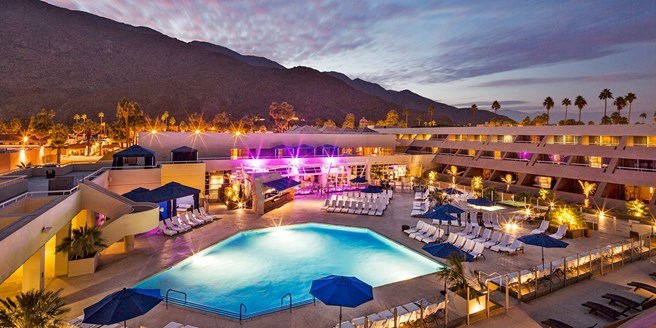 The Hotel Zoso in Palm Springs to be precise.
After my early AM flights from IAH through Phoenix, I'm finally here and ensconced in my room getting ready for the first day of the 2018 LGBT Media Journalists Convening and the 2018 NLGJA convention.
But I'm doing so with a heavy heart. While I was in Phoenix waiting to board my maintenance delayed flight to Palm Springs, I received word that we'd lost another young Black trans woman to anti-trans violence in Philadelphia Rest in power and peace, Shantee Tucker.
While this is the first time I've stayed overnight in Palm Springs, I've been through here a few time back in 1988 and 1992 for gas stops. The 1998 trip was one in which I was helping one of my mom's sorors move back to Texas. The 1992 one was one in which I was helping my cousin move to LA.
So yes, Palm Springs has changed a lot since my last time in the area. Probably won't get much time to explore it, but looking forward to spending some quality time with all my friends and colleagues in the NLGJA and during #LGBTMedia18