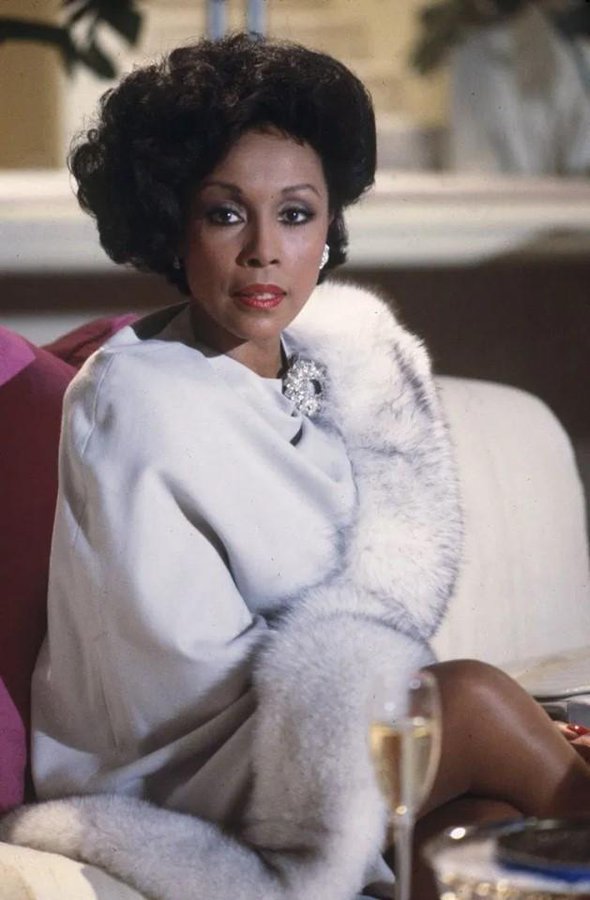 I was saddened to hear the news that iconic actress Diahann Carroll has joined the ancestors at age 84 after losing her battle with breast cancer..
Carroll was a trailblazer in the acting world, and her big break came when she was just 18 years old.
She appeared on the TV show Chance of a Lifetime, and won the top prize of $1000. She won for four consecutive weeks, and the show led to engagements at the Cafe Society and Latin Quarter nightclubs in Manhattan. Carroll was in the movie Carmen Jones playing the best friend to Dorothy Dandridge's Carmen.
She became the first Black actress to win a Tony Award in 1962 for her role in the play No Strings.
In 1968 she became the first Black actress to star in a hit TV show in a non stereotypical role when Julia debuted on NBC and ran for three season on that network. She won a Golden Globe award in 1969 for that role and was also the first Black actress nominated for a comedic-lead Emmy
In 1974 she was nominated for an Oscar for her role in the movie Claudine.
In 1984 she joined the cast of Dynasty, playing Dominique Deveraux, the half sister of Blake Carrington and nemesis of Alexis Colby Carrington. Her Music and Arts HS classmate, Billy Dee Williams, played her husband ex husband Brady on that show
A few years later she played Marion Gilbert, the mother of Whitley Gilbert in a recurring role on the NBC show A Different World in which she received a third Emmy nomination in 1989.
She was not only a trailblazer for many people in Black Hollywood and Broadway, the native New Yorker was also revered by many as the epitome of style, grace and class. I and many Black trans women of my generation considered her as one of our feminine role models.
She was diagnosed with breast cancer in 1997 and beat it after nine weeks of radiation treatments . That led her to become a spokesperson urging early detection and treatment for cancer.
Diahann Carroll's place in history is secure, and we will miss her as she joins the ancestors. But hers was a trailblazing life well lived, and she paved the way for our current generation of actors on the stage and silver screen to soar.
And she looked damned good doing it.
Rest in power and peace Queen. You've earned it.