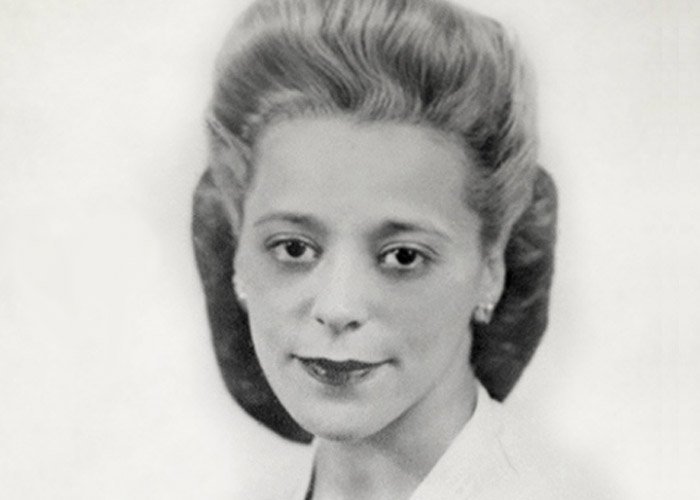 I've talked about on the blog beautician and businesswoman Viola Desmond, who nine years before Rosa Parks did so in the US, the then 32 year old was arrested for sitting in the 'White Only' section of a theater in New Glasgow, Nova Scotia while waiting for her car to be repaired.
Her action challenged anti-Black discrimination in Canada and ultimately resulted in 1954 of the repeal of segregation laws in the province of Nova Scotia.
Finance Minister Bill Morneau and Bank of Canada governor Steven Poloz announced during an event in Gatineau, Quebec on Wednesday that out of the thousands of Canadian women nominated to be on the $10 bill in the wake of Prime Minister Trudeau's announcement on International Women's Dayit would happen, the person selected would be Viola Desmond.
Starting in 2018, she will become the person that people will see on Canadian $10 banknotes besides Queen Elizabeth II.
"It's a big day for a woman to be on a banknote. It's a really big day to have my big sister on a banknote," said her 89 year old sister Wanda Robson about the honor.
Desmond was previously honored with a Canadian postage stamp in 2012 and having a Halifax, NS harbor ferry boat named for her.
It was the culmination of a process in which 10,000 names were submitted across Canada for the honor,
The criteria for the persons submitted to be on the $10 banknote were they had to be Canadians either by birth or by naturalization, the nominee. demonstrated outstanding leadership, achievement or distinction in any field benefitting the people of Canada in the service of Canada and had to be deceased for at least 25 years. Desmond passed away in 1965 at age 50
I'd say taking down Jim Crow style segregation in Nova Scotia qualifies. You also have to think about the fact that she as a Black woman owned her own business during that late 1940's time period time
When I asked writer Renee Martin about it, she stated that she hopes it leads to Canadians expanding the teaching about her life that only happens in limited amounts in Grade 10 and Atlantic Canada and coming clean about the fact that anti-Black racism exists in the Great White North
But it's still amazing for me as a child of the African diaspora to see an African descended woman becoming the first Canadian woman of any ethnic background to be featured on her nation's currency.