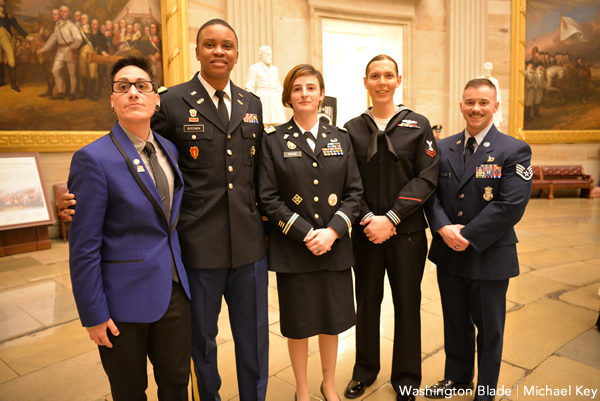 This is why elections matter.
When the Democrats got control of the US House, what that also meant is that when this session of the 116th Congress started, every committee got a new chairperson that is a Democratic Party member, with the Republicans sliding into the Ranking Member seat.
It also goes without saying that Democratic majorities, like the House, .are ensconced in every committee and subcommittee.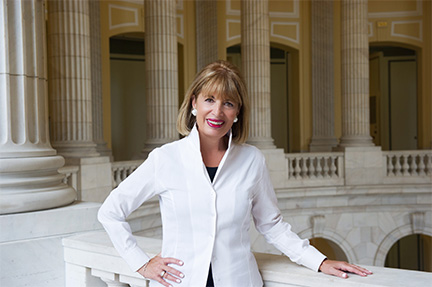 Rep Jackie Speier (D-CA) is the new head of the House Armed Services Committee Military Personnel Subcommittee.
In the wake of the SCOTUS unjust ruling lifting two of the three injunctions blocking implementation of the odious Trump trans military ban, a hearing of this subcommittee has been scheduled for February 27 to discuss it according to reporting by Chris Johnson of the Washington Blade.
The hearing on 'Transgender Service Policy' will feature transgender member of our armed services along with Trump administration officials.
Set to testify on that date at 2 PM EST are Army Captain Alivia Stehlik, Army Captain Jennifer Peace, Army Staff Sgt. Patricia King, Navy Corpsman and Petty Officer 3rd Class Patricia King Navy Lt. Commander Blake Dremann and Navy Hospital Corpsman and Petty Officer 3rd Class Akira Wyatt
Peace and Dremann were some of the trans service members invited to attend the recent State of the Union message.
Jesse Ehrenfeld MD, who is now at the Vanderbilt School of Medicine, is also set to testify as a combat veteran deployed to Afghanistan.
The Trump administration people invited to testify are James Stewart, who is performing the duties of the undersecretary of readiness and defense, and Vice Admiral Raquel Bono, who heads the Defense Health Agency.
Some of the Democratic legislators that sit on that subcommittee are Rep Deb Haaland (D-NM)
The hearing will take place in Room 2118 of the Rayburn House Office Building, so if you wish to go as community members to support our trans troops and live in the DC area, I hope that you can do so.