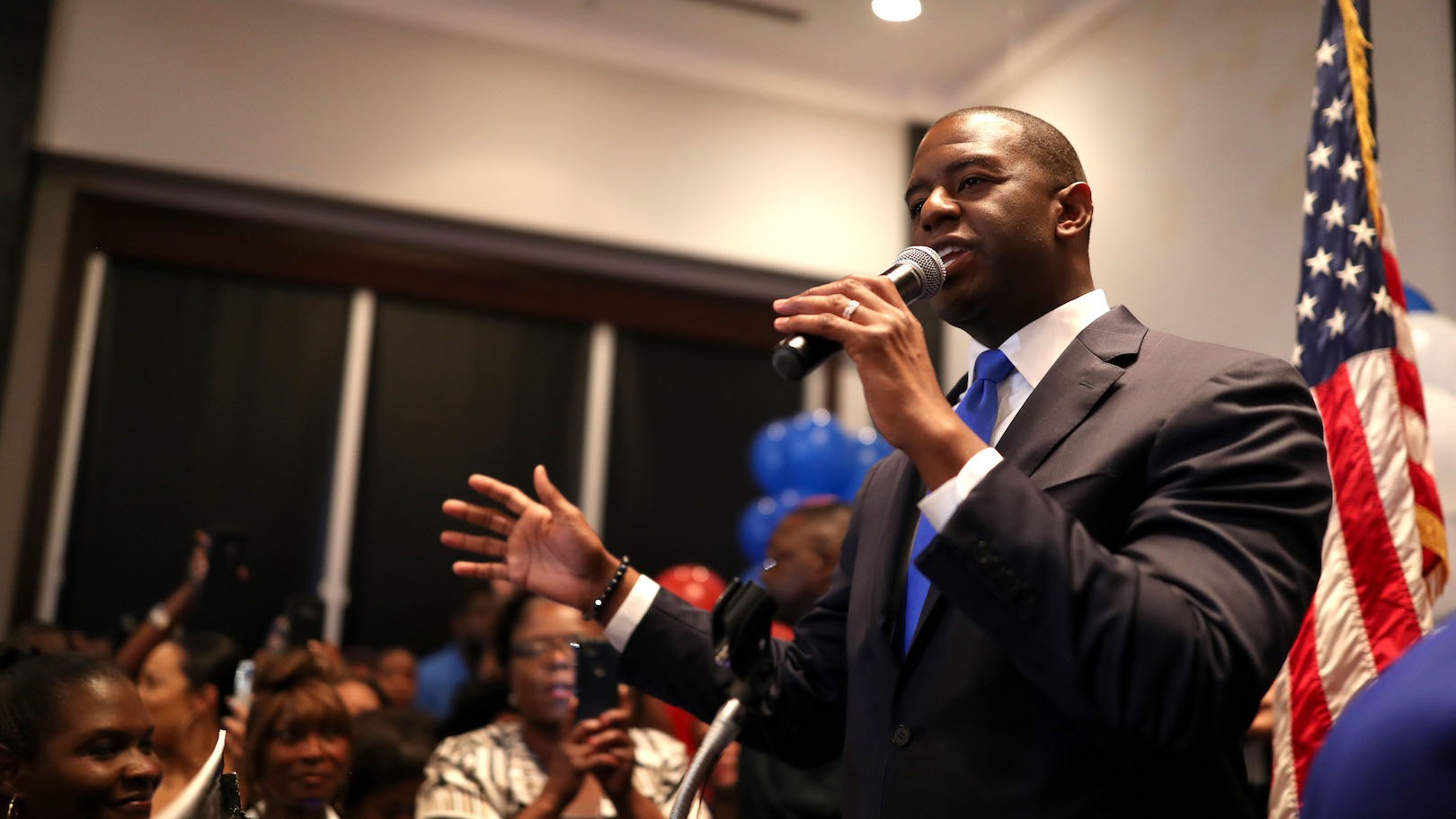 When the votes were counted after the polls closed in the Florida primary election last night, Black history was made in the Sunshine State.
Tallahassee mayor Andrew Gillum was the surprise winner of the Democratic Party gubernatorial primary when the votes were all counted. Gwen Graham, the daughter of former Florida governor Bob Graham, had been considered the frontrunner for the nomination.
Gillum never led in any on the polls conducted prior to Election Night, and was consistently third in every one of them. But he prevailed in the only poll that mattered, the one at the ballot box.
The FAMU alum becomes the first African American to capture a major party nomination for governor in Florida
He goes on to face in the general election Rep. Ron DeRacist DeSantis, who wrapped himself around Dolt 45, and wasted no time injecting race baiting rhetoric into the gubernatorial campaign and getting called on it.
Also making this night a historic one in the Sunshine State is state Rep Sean Shaw (D-Tampa)/ He won his Democratic Party attorney general primary race in his bid to become the first Black attorney general in the state's history.
These dual wins combined with Ron DeRacist's 'monkey this up' comment dissing Gillum less than 24 hours after he'd made history will no doubt juice African-American turnout in Florida for the general election, and that will have down ballot implications for other Florida Democratic candidates.
The other wild card in this Florida race is the 100,000 Puerto Ricans who have moved to Florida after being displaced from the island in the wake of the piss poor response to Hurricane Maria by the Trump misadministration
Think they are going to be inclined to vote for Republicans after the Trump misadministration's 'fantatsic job' they did in Puerto Rico after Hurricane Maria?
We'll see on November 6