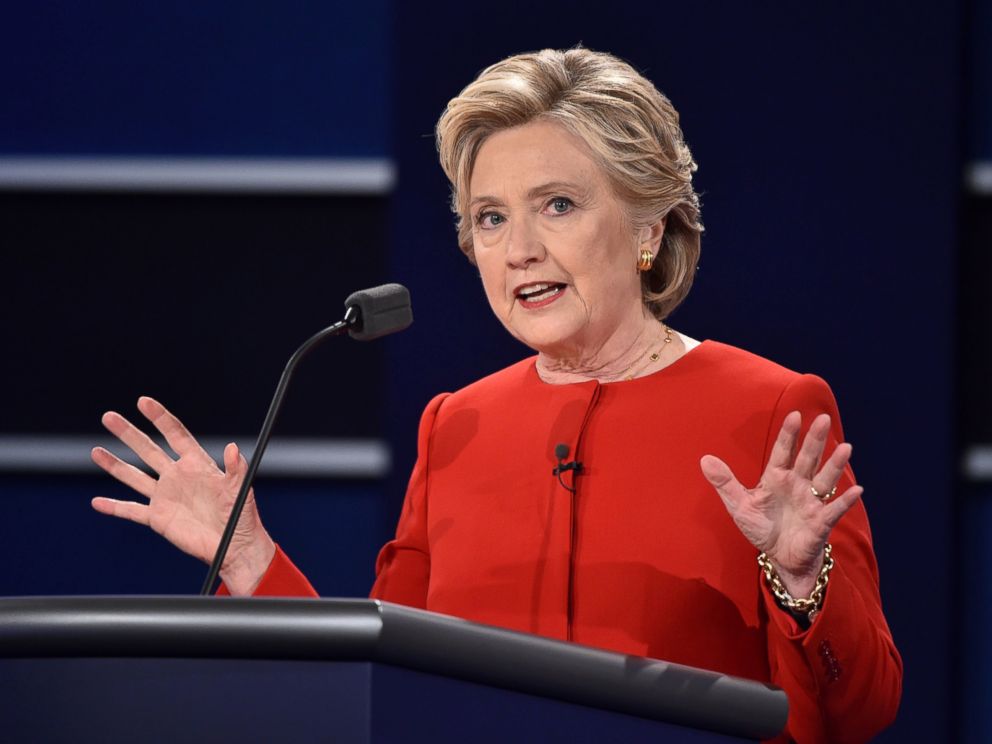 The first debate is now over, and it was a no doubt about it win for Hillary Clinton tonight.
It was non stop slayage by her of the rude bombastic know nothing who over 95 minutes exposed himself as woefully unfit and unqualified to be president of the United States.
And it was also clear when this debate was over who is best prepared to be president of the United States the day she is sworn in on January 20, 2017
Yeah, we definitely still have work to do, two more presidential debates and an election to win before we can get to that point, but Secretary Clinton took a huge step forward toward becoming the next president of the United States with her stellar debate performance tonight.
Trump rudely interrupted Clinton 28 times in the first 25 minutes of the debate, and with the exception of hammering her on the TPP deal, it wasn't a good night for The Donald.
Clinton hammered him on his taxes and a wide range of subjects as Trump descended into rambling incoherence.
Even FOX Noise couldn't spin this into a win for Trump and conceded he's lost this debate. They're pinning their hopes on the upcoming October 4 vice presidential candidate debate on the Longwood University campus in Farmville, VA.
Next presidential debate will be on October 9 in St. Louis on the Washington University campus, and it will be a town hall format moderated by CNN's Anderson Cooper and ABC's Martha Raddatz ,