One of the things I got to do during the just concluded 27th edition of Creating Change in Denver that I really didn't get a chance to do much of during #CC14 in Houston because of host committee duties was hanging out with my trans sisters at the convention hotel.
The cool part about this conference was not only getting to once again share the same space with the legendary Bamby Salcedo, Isa Noyola and my amazing sis Arianna Lint, but getting to meet other trans Latinas like Johanna Saavedra and Jennicet Gutierrez. It was also nice getting to know fellow blogger Johanna Cifredo a little better after meeting her in Washington back in July at the Innovation Summit.
Diego and Yosenio, you know I have mad love for both of you handsome brothers, but this post is about the trans Latina sisters
And yes Ruby Corado-Walker, you were missed in Denver. Somehow I know that the next time I go to DC, you will find a way to ensure that some portion of my trip inside I-495 is spent in your presence.. Alexis Martinez I'll get to see the next time I'm blessed to be in Chicago.
We owe much of our trans rights movement to a trans Latina by the name of Sylvia Rivera who jumped off the Stonewall Riots in 1969 and I had the pleasure of meeting in 2000. She also fought tooth and nail to her deathbed to ensure we were heard and we had a seat at the table so our policy concerns could be dealt with.
Trans Latinas continue that proud trans movement leadership legacy thanks to the TransLatina Coalition ,the fearless leadership of the members of it ,and other trans Latinas toiling locally across the USA and the world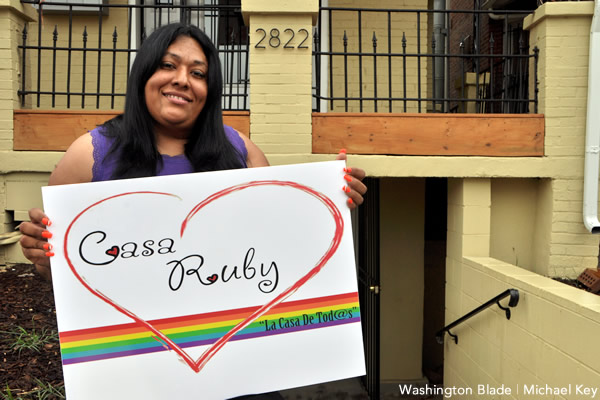 Ruby Corado-Walker in just three years has built Casa Ruby into the go to service organization in the Washington DC metro area. Mariah Lopez, who was Sylvia's mentee and daughter, is increasingly stepping out to fight for trans issues in the New York area
While some of the trans issues that I and my trans Latina sisters face are different such as the immigration one, there are others we have in common.
Trans Latinas and African-American trans women both suffer unacceptable levels of anti-trans hate and violence aimed at us, faith-based demonizing of our lives, unemployment number double the rate of Latin@ and African-American cis people, lack of representation in the community leadership ranks, silicone pumping, HIV/AIDS and lack of visibility in our respective cultures and the TBLGQ community..
While that last one is starting to change thanks to the Spanish language media efforts of Arianna Lint, my fellow alum of the 2012 GLAAD POC Media training and the Transvisible documentary featuring Bamby., we still have a long way to go in terms of the visibility of trans Latinas.
And the voices of trans Latinas need to be heard at the policy tables inside and outside our TBLGQ community and in their legacy orgs such as LULAC.
One of my missions in 2015 in addition to raising the voices of trans Latinas and be a better ally to them on the issues that matter to the trans Latina community, is also raising the voices of trans women of color period including my Asian-Pacific Islander and my Native American sisters.
As for my trans Latina sisters, I would like to see better coordination and cooperation on the issues we share between the trans Latina community and other trans women of color. I'm looking forward to meeting other trans Latinas like my San Antonio homegirl Nicole Ramos. I'd love to someday meet chef Monica Barros-Greeneand talk to her about her Dallas city council run back in 2005 among other subjects and Harmony Santana about her Gun Hill Road role.
I'm also looking forward to meeting and conversing with every trans Latina on my Facebook page about the trans issues of the day and other subjects.
And in my 713 backyard, I want to do a better job of connecting to and working with Houston trans Latinas on all of our issue concerns. .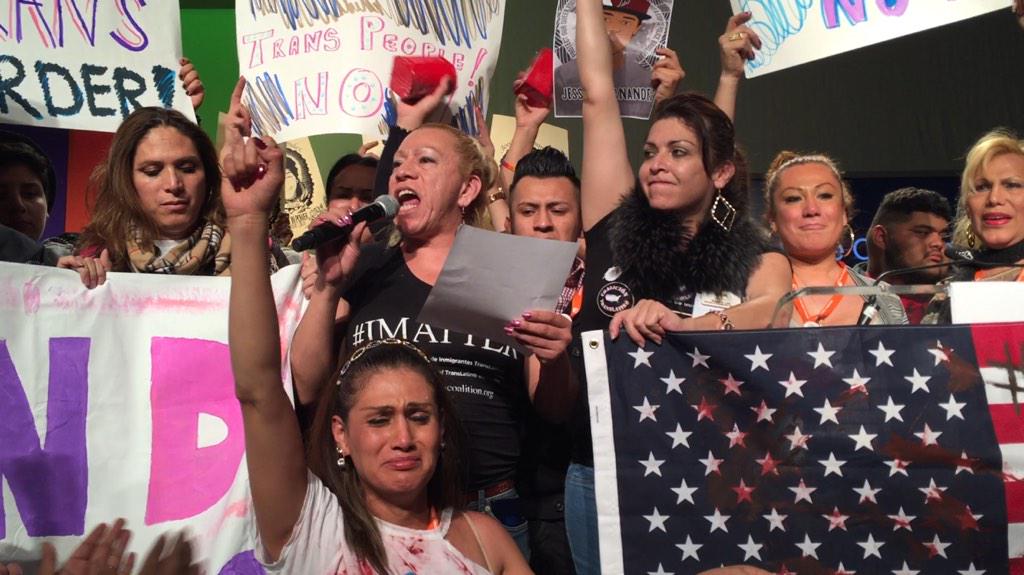 I have much love for you, trans Latinas, and it only grows with time. We also have the common goal of ensuring that trans people are treated with dignity and respect, and our human rights are also ensconced into our nation's laws.
Let's get busy doing the work in 2015 and beyond we are called and need to do, build sisterhood and make some lifelong friendships while doing so.