Blue elections have positive consequences, and one of those happy consequences was after over a decade of GOP control, we finally flipped the Harris County Commissioners Court, our county's governing body to blue with the elections of Lina Hidalgo as our first Latina county judge and Adrian Garcia in the heavily Latinx Precinct 2.
Earlier at today's Commissioners Court meeting, Commissioner Adrian Garcia offered and got passed a resolution noting that this was the 20th anniversary year of the Transgender Day of Remembrance.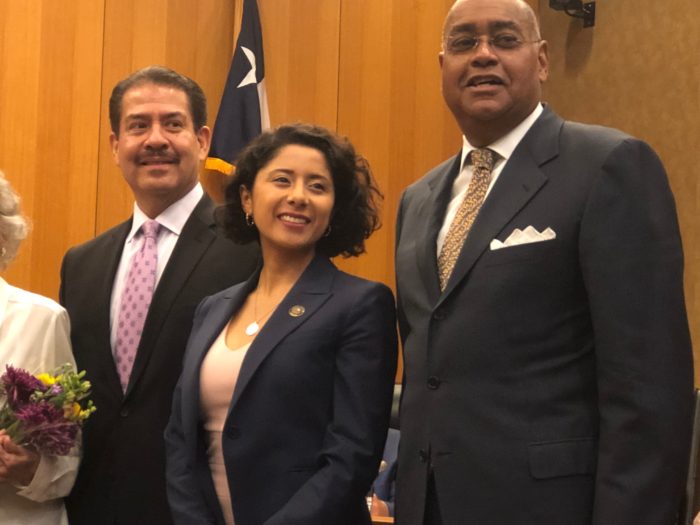 It was signed by the Democratic members of Commissioners Court in Commissioners Garcia and Rodney Ellis and County Judge Lina Hidalgo. As you probably guessed, the signatures that were noticeably absent from the resolution were those of Republican commissioners R. Jack Cagle and Steve Radack.
Radack is unfortunately my commissioner (for now), and has been on Commissioners Court since 1980. He is thankfully up for reelection next year. Cagle barely survived a challenge from Penny Morales Shaw for his seat in 2018.
Looking forward to firing Radack's disco era azz
Thanks to Judge Hidalgo, and Commissioners Garcia and Ellis for recognizing trans Harris County residents and the importance of TDOR to us.