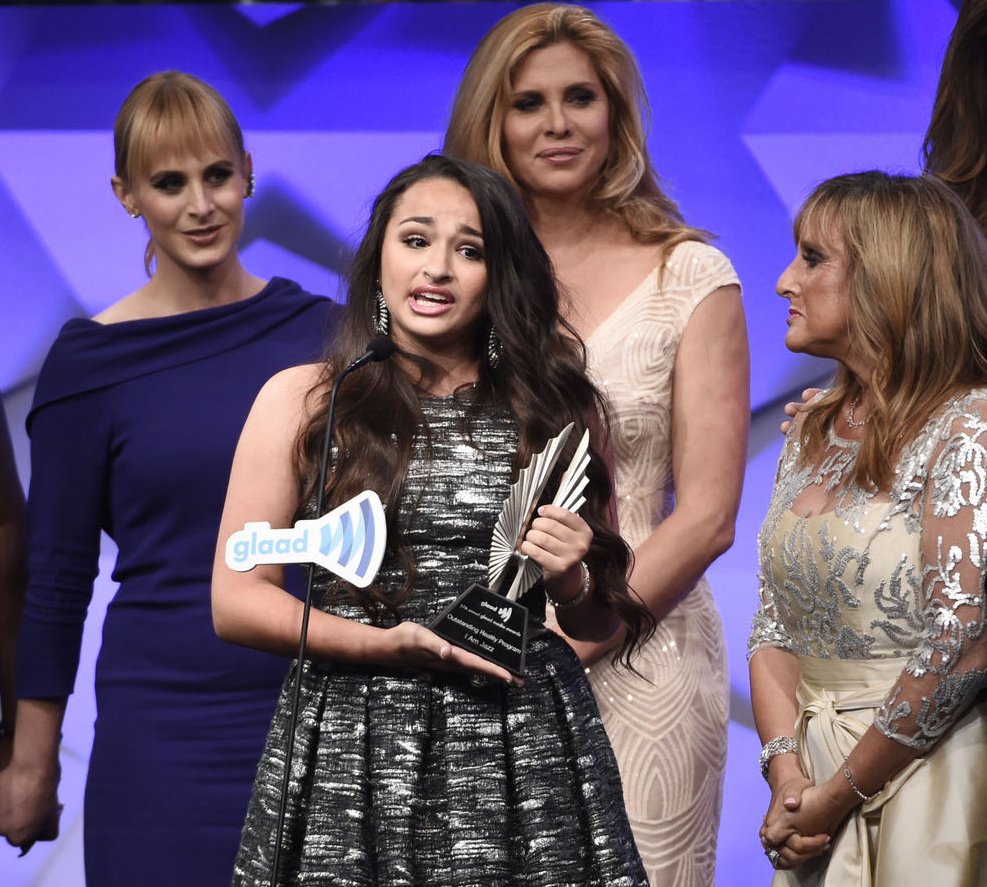 Today is the Sweet 16th birthday of one of our amazing trans teen advocates in Jazz Jennings!
What can you say about someone who has been an eloquent voice and human rights warrior for our community since the ripe old age of six, has authored two books, and has a hit reality TV show that we're hoping gets renewed for its third season?
And I'm glad to have had the pleasure of meeting this amazing young woman.
Yep, our baby has been growing up in front of ours, Jeanette's and the world's eyes and still isn't done yet, and it seems like just yesterday we were being introduced to her by Barbara Walters on 20/20..
Happy Sweet 16th Birthday Jazz! Can't wait to see what the next chapter in your young life brings .