One year ago like every Black trans Texan, I was shocked and angered to learn that Muhlaysia Booker, who had survived a brutal videotaped attack on her in a South Dallas apartment complex just a month earlier by Edward Thomas, was found murdered on Dallas' east side.
While we trans Texans remember her death and are reminded justice still hasn't been served yet in this case, I do have some positive news to share about this May 18 day thanks to Pocaphontas Duvall Crowe.
She, and the ladies of the Dallas based Transfusion Radio show have been working with Dallas Mayor Eric Johnson, the Dallas City Council, the House of Rebirth and the Silver Pride Project to create recognition in the city of the fact that many of the 1.4 million people who call Dallas home are trans.
Today has been declared by Dallas city officials as Dallas Transgender Visibility Day!
From the City of Dallas proclamation:
WHEREAS, Dallas Transgender Day of Visibility will help raise the visibility of transgender people in the city of Dallas and address issues that members of the community face, and
WHEREAS, during Dallas Transgender Day of Visibility, transgender people and their allies will educate the public about who transgender people are, share experiences and stories, and advance advocacy around the issues of discrimination, prejudice, and violence that affect transgender people, and
WHEREAS, the City of Dallas recognizes the significant contributions made by transgender people and affirms that they are a vital and important part of our community, and
WHEREAS, Dallas Transgender Day of Visibility will honor the memory of transgender people whose lives were lost in acts of anti-transgender violence, including the Black trans women murdered last spring in the City of Dallas, and
WHEREAS, May 18 was chosen as Dallas Transgender Day of Visibility in order to honor and celebrate the life of Muhlaysia Booker, who will never be forgotten.
NOW,THEREFORE, I, Eric Johnson, Mayor of the City of Dallas, with support from Mayor Pro Tem Adama Medrano, Councilmember Omar Narvaez, Councilmember Adam Bazaldua, and Councilmember Chad West, do hereby proclaim that May 18, 2020 be recognized as

DALLAS TRANSGENDER DAY OF VISIBILITY
The proclamation is signed by Mayor Johnson, Mayor Pro Tem Medrano, and Councilmembers Narvaez and West.
This is a historic day for trans Dallasites, and Crowe couldn't be prouder of her city. .While she lamented the fact that these COVID 19 times have prevented the City Hall ceremony that would have accompanied such a momentous occasion, she did have this to say about the Dallas Trans Visibility Day proclamation and the process that shaped it.
As to why this date was chosen, Crowe said in a Facebook post to me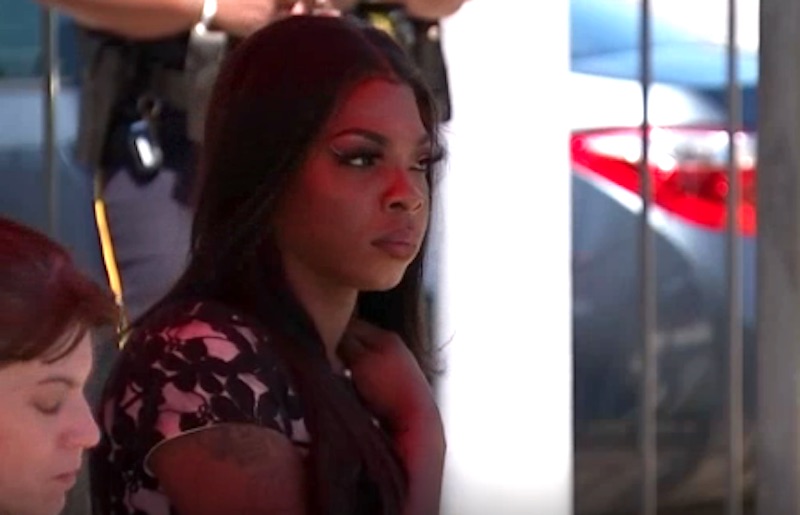 "May 18th also marks a year's passing in the death of our so-loved sister, Muhlaysia Booker. We chose that date because it was her murder that caused an international audience to recognize that trans women of color were in grave peril here in Dallas and throughout this entire country."
"This proclamation pays tribute to a woman whose life was cut short; but even in death she managed to elevate our community as she did so often in her brief time with us. Our visibility began on this date. This is a fitting tribute for her incredible contribution," she wrote.

"In better times, we would have been invited to celebrate this day at City Hall. Since gatherings are impossible for now we must rely on social media to announce this achievement. Please support the efforts of the House of Rebirth and share these glad tidings with your contacts."
Crowe added,"This is a shining moment in our history. This is the moment that the men and women governing Dallas paid tribute to the transgender community. On Monday, they will announce to the world that the City of Dallas respects and will stand with us.
As well they should, since trans people are an undeniable part of the city of Dallas, and that point gets driven home with each passing year.
What happens in Dallas is also of major interest to me because it is not only Black Trans Advocacy Coalition's (BTAC) headquarters city, my mom grew up there until her junior year of high school and I still have relatives and friends living in the area .
While Dallas has had anti-discrimination ordinances protecting trans people on the books since 2002, the Dallas Black trans community still felt invisible to city leaders, the LGB community and the rest of the city's citizens.
Hopefully this Dallas Transgender Visibility Day is another step forward in changing the perceptions of how Dallas' Black trans folks see themselves and how they are treated by the city moving forward.
Congrats to Poca, Transfusion, the Dallas trans community and their allies! Enjoy this momentous day!