I'm starting this 2020 year of travel the same way I ended 2019, by riding a Vonlane luxury bus to or from a Lone Star State destination.
This will be my longest trip ever on a Vonlane, or what I loving call The Bougie Bus'. I usually end up taking them to and from Austin or San Antonio, but this is the first time I've done one to Dallas.
Why do I love them so much? WiFi that works, satellite TV, a bus attendant that brings snacks to my seat, and oh did I mention that reserved leather seat?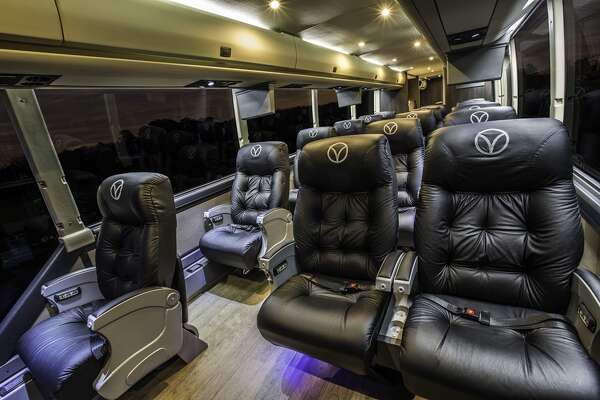 This reclining leather seat is what I get to chillax in all the way to Dallas and back to Houston. The best part is I'm not doing any of the 3.5 hour drive up and back.
So why am I traveling to Dallas this time? It's to attend the Creating Change Conference that will kick off tomorrow at the Sheraton Dallas Hotel. It will be my first one I've attended since the 2017 one in Philadelphia and my sixth overall.
Y'all also might have heard I'm getting an award while I'm there during the opening Thursday night plenary session starting at 7 PM in addition to the two panel discussions I'll be taking part in.
One of those is on Thursday at 10 AM as part of the Trans Institute, and the second is on Friday at 3 PM entitled 'Building Trans Political Power.'
I'm looking forward to seeing old friends, and meeting new ones.
But I'm also looking forward to this latest ride on the 'Bougie Bus' in addition to seeing all you peeps when I arrive in Dallas.
.