Over the last two election cycles in 2017 and 2018, voters have increasingly shown their willingness to elect trans candidates to office. Councilmembers Andrea Jenkins and Phillipe Cunningham are serving their constituents on the Minneapolis City Council, with Jenkins also serving as the council vice president.
VA Del. Danica Roem is one of four openly trans state legislators serving her constituents in her district, and was joined by Rep Brianna Titone in Colorado, and Reps Gerri Cannon and Lisa Bunker in NH in the 2018 election cycle.
Here in Texas, we have had trans masculine and trans feminine people running for all kinds of offices, and some have even made history like Phyllis Frye, our first transgender municipal judge in Houston who was reappointed by Mayor Sylvester Turner, and Jess Herbst, who served as mayor of New Hope,TX after the death of the town's longtime mayor.
Finn Jones and Jenifer Rene Pool were the first to win Democratic Party primary races for the state legislature and Harris County commissioner, and Vanessa Edwards Foster got an impressive 17% of the vote in her 2018 Democratic congressional primary race.
But unfortunately we have had no openly trans Texan elected to public office in the Lone Star State, much less any trans Texans of color who have attempted to run for office.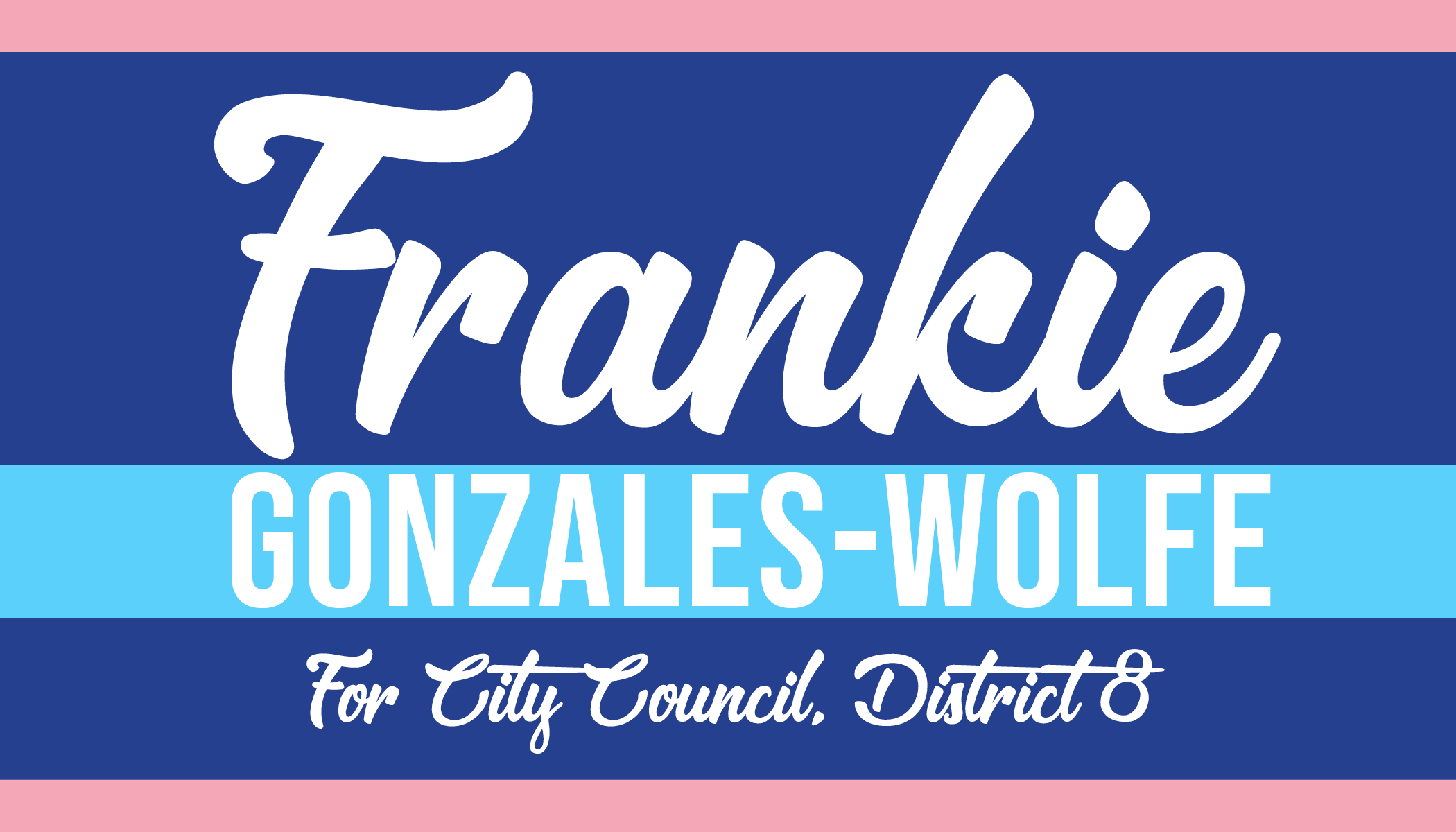 Frankie Gonzales-Wolfe is attempting to change that. She's a small business owner and political consultant who has been running various campaigns for over 20 years.
Now this proud trans Latina is taking on the challenge of running her own potentially historic race for the San Antonio City Council.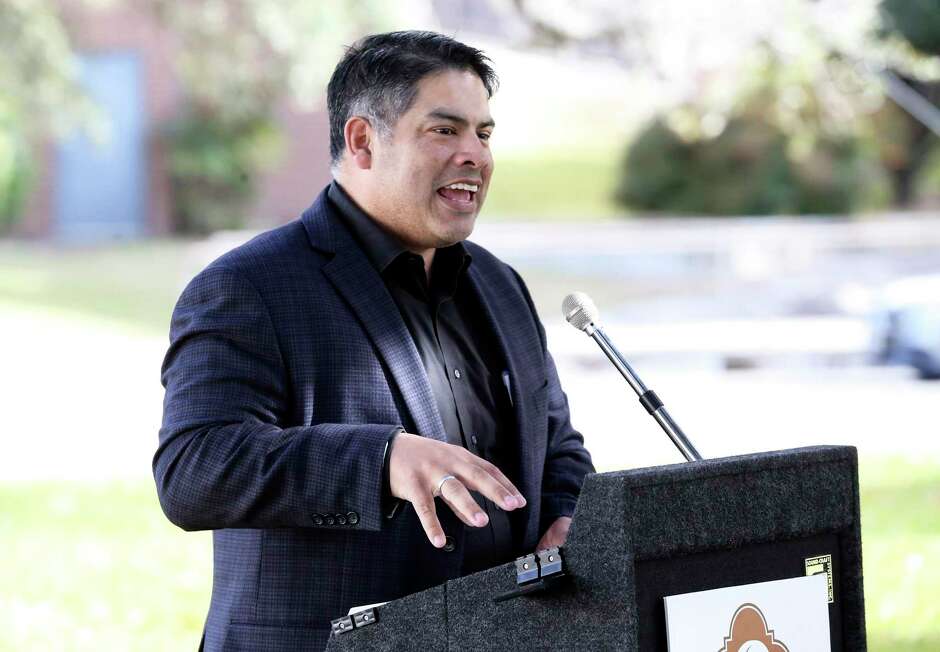 She's running for the District 8 seat in northwest San Antonio against the incumbent council member Manny Pelaez and Tony Valdivia
The 55 square miles inside the District 8 boundaries are not only the most diverse and fastest growing area of the city of San Antonio, it is home to UTSA, UT Health San Antonio, the San Antonio Medical Center, three of the city's largest employers in Valero, USAA and NuStar, the Fiesta Texas amusement park, the Camp Bullis military base and the Northside ISD.
It was also formerly represented by current San Antonio mayor Ron Nirenberg, and has a history of producing people who have moved on to statewide leadership.
Gonzales-Wolfe wants more transparency and inclusion in San Antonio city government, and has a vision for District 8 that seek to deal with traffic and infrastructure issues, growth, climate change
and economic development.
She is working hard to make sure on May 4 that history is made and a Texas electoral ceiling is pushed through.
Good luck, Frankie! Hope you make that Texas history and give me something else to celebrate on my birthday!