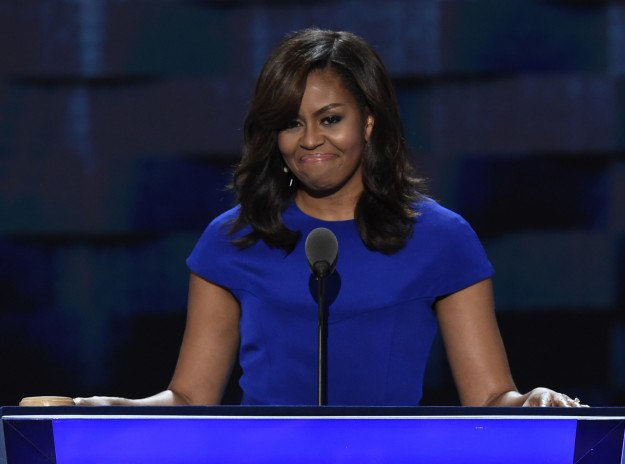 For those of you who didn't get to witness it live, First Lady Michelle Obama took to the DNC 2016 stage last night and delivered a speech for the ages that reminded me at times of the one her hubby dropped at the 2004 DNC event in Boston.
No wonder Melania Trump plagiarized the FLOTUS' 2008 DNC speech last week.
This #DNCinPhilly speech was so outstanding that when she was done she should have dropped the mic and walked off the stage when it was over.
But hey, judge for yourselves. Here's the video of the DNC 2016 speech.