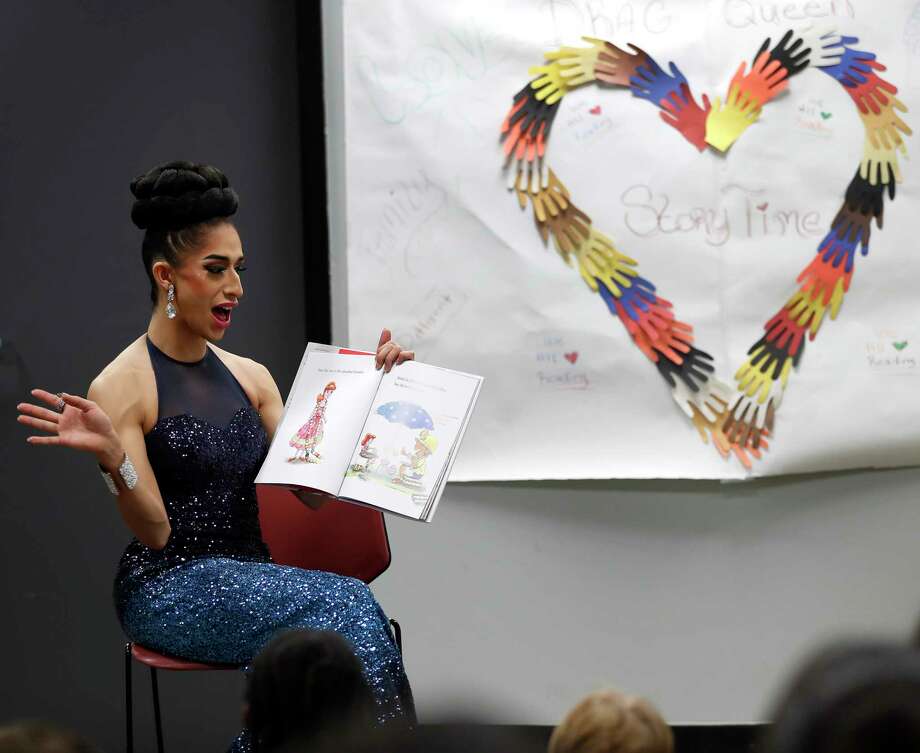 The final ruling was issued yesterday in the Houston Drag Queen Story Time case, and the hatemongers lost
Chief District Judge Lee H. Rosenthal issued he final ruling yesterday swatting away the evilgelicals attempt to shut down the event in a case that was filed back in October.
Rosenthal granted the city of Houston's request to terminate the case, stating the court didn't have jurisdiction because the plaintiffs didn't have standing to sue, and the plaintiffs had failed to establish that the freedom of religion clause had been violated by the storytellers.
The haters contended that program where drag queens read books at the Montrose library violated the freedom of religion of library patrons.
Yeah, right.
They argued in court documents that drag queens and transgender storytellers would 'indoctrinate children to believe in another religion', which the suit identifies as Secular Humanism. The activists believe the storytellers would 'groom children at the event to become transgender.'
Excuse me for a moment while I double over in laughter at that last delusional sentence in that paragraph.
The Houston Public Library in a previous court filing, explained their rationale for hosting the Drag Queen Story Time events
"Throughout their history, American public libraries have been on the front lines of promoting inclusivity and dispelling intolerance. The Houston Public Library is committed to celebrating the diverse and culturally rich communities here in Houston through a broad array of programs and resources we offer. All our programs are free, open to the public, and accessible by choice," the legal filing stated.
The fake faith based haters plan to appeal They tried to spin their crushing legal defeat as 'happiness the case is out of Judge Rosenthal's hands'. Judge Rosenthal was appointed by President George HW Bush.
Mayor Turner and the HPL declined comment concerning the ruling.