Well, like everyone else who has had a birthday since the middle of March, mine was wrecked by 'Rona.
I was supposed to be on the other end of I-45 in Dallas today awaiting the start of the 2020 edition of BTAC and celebrating it with my BTAC fam. Instead I'm in Houston feeling a little bummed about it.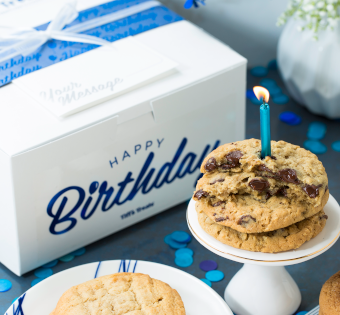 Actually, I'm feeling a lot less bummed because I received a delivery of Frenchy's chicken for lunch from Emmett Schelling and for dessert a delivery of Tiff's Treats chocolate chip cookies and Blue Bell ice cream from Rachel Gonzales and her family..
But not gonna lie. I was really looking forward to celebrating my birthday at BTAC this year.
As of this writing I've had 400 birthday messages on my Facebook page, another ten on Twitter, and five calls at this point. So yes. I'm definitely feeling the love from you peeps around the world, and it's making this birthday a little less sucky.
Instead I'm counting my blessings. I'm way over the 35 average age that a Black trans woman lives to before her untimely death. I have a roof over my head, I'm relatively healthy, and still look fab for my age.
I thank everyone who took the time out of their busy days to text, write, e-mail or call me. It meant a lot and really helped me get out of the funky mood I was in
But there's always room for improvement and for me to keep striving to be a better version of myself. And to borrow the slightly edited words of my esteemed trans elder Miss Major for PG consumption, I'm still effing here.
I'm starting my 58th trip around the sun on this space rock. So what will I wish for when I blow out the birthday candles? Good damned question.