ESSENCE is the iconic Black women's magazine in our community, and over the last few years I have noted them making an increasing effort to include Black trans women in their stories.
The ESSENCE Woke 100 is a list of women of color who are examples of being change agents and power players. It is now in its third year of publication, and The Essence Woke 100 encompasses women in politics, social justice, sports and entertainment who are inspirations to people around the globe.
The 2019 edition included some trans women on this list.
The trans women who were named on this 2019 list are OUT magazine editor Raquel Willis, actors Dominique Jackson, Angelica Ross, MJ Rodriguez and Indya Moore, and activist/media personality Ashlee Marie Preston.
Congrats to all of you ladies for being named to this prestigious list and thanks for everything you do to rep and uplift our entire community.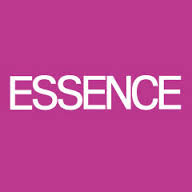 This is also another example of Black trans people being an undeniable part of the kente cloth fabric of our community.