Well, I didn't have Snake Plisskin to help out, but I escaped New York and I'm back home in Houston..
But it was only after sitting on my Houston bound Southwest bird on the LGA tarmac for nearly an hour after we pushed off the gate at 3:35 PM EST before we took off, hitting bumpy air around Atlanta and Birmingham, and landing at Hobby at 7 PM CST but not walking into my apartment until 10:30 PM because my METRO bus back to my crib was grossly late,
This was not only my last scheduled trip of 2014, it obviously was the most interesting trip of the year. It was the first time I'd ever gone to New York this close to Christmas, and when I found out the tree lighting ceremony was happening the day I arrived I was really excited about it.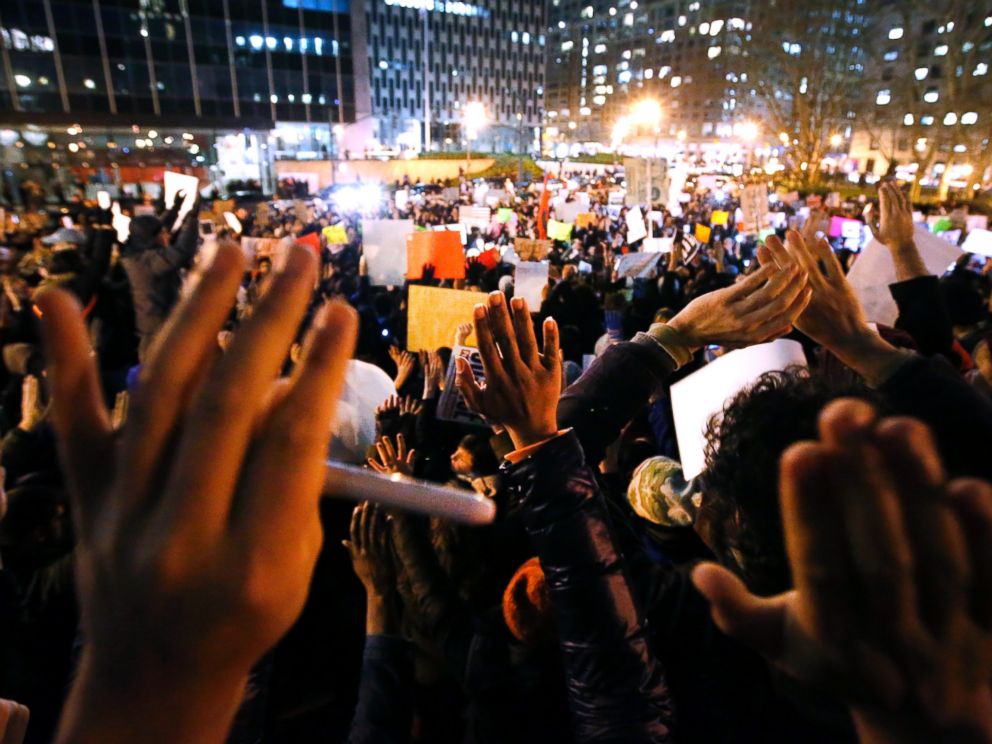 As I pull into the B-3 LGA arrival gate on Wednesday the news of the non indictment happens. I have to get past NYPD barricades just to get to my hotel on W. 51st Street, which is closed off and packed with emergency and police vehicles expecting drama at the Rockefeller Center tree lighting.that night when the action ended up being on the shut down West Side Highway.
I didn't find out that's what triggered the massive police response until I called my mother to let her know I'd arrived safely in New York
I was out of the news loop for a few hours because of the flight and immediately upon arrival hooking up with Stacey Langley to get dinner.
Note to self. Southwest has Wifi equipped airplanes that have MSNBC as one of the live TV options. Use it.
The protests continued in New York as I met with other trans leaders from around the country at that Arcus Foundation sponsored event and got to spend some breakfast time catching up with ELIXHER founding editor Kimberley McLeod before starting my subway and bus trip to LGA from Manhattan.
And yes, I did get that Texas style barbecue Stacey promised me. It was even served up on butcher paper and had Blue Bell ice cream available for dessert. And yes, the cooks and servers after finding out I was from Houston asked my honest opinion about their BBQ, and I gave them two thumbs up.
It is the closest you'll get to Texas style BBQ in the New York area, and they also have one in Washington DC now. I recommend the moist, but the lean was tasty too along with the sauce they had for it.
They just need to add a baked potato to their menu.
But it was wonderful getting to be in the room with these amazing media people and community leaders. It was also cool to finally meet Eden Lane, Andy Marra, Tracee McDaniel and Kimberly reed in the flesh for the first time.
For those of you who missed me on the NYC trip, y'all will probably have to do what Stacey did. (and what Ruby Corado-Walker or Samantha master do whenever I go to DC)
If you want quality time with me, grab the Air Marshal when I arrive at your city's airport, bumrush my hotel or grab me before I leave for your airport.
Looking forward to the next time or opportunity that comes my way that puts me in the same space with many of these peeps and others in the community again in 2015.