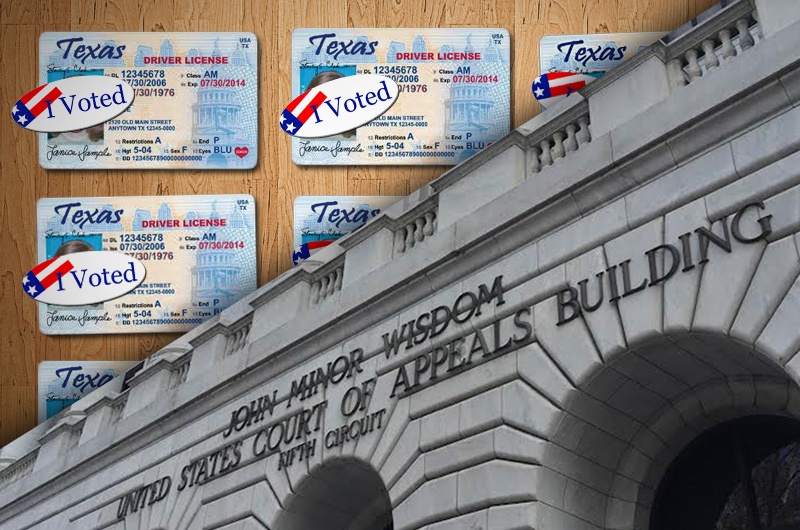 You know how much I despise the Texas voter suppression law that is considered one of the most restrictive in the nation. The GOP dictatorship controlled Texas legislature passed the law in 2011 to as they gleefully admit suppress the votes of Black and Latino Texans in their desperate bid to keep political control of a state that non-white Texans since 2009 have been the dominant population group.
SB 14 requires Texans to have one of six forms of ID, a Texas driver's license or ID card, a concealed handgun license, a US passport, a military ID card or a US citizenship certificate with a photo.
African American and Latinx Texans have contended since the unjust SB 14 law was passed in 2011 that it was discriminatory, and have been fighting it in court ever since. Texas, and specifically our texas republican overlords keep spending our Lone Star tax dollars ($3.5 million) so far to keep the unjust law in effect.
Doing the happy dance right now because the Dallas Morning News is reporting the Texas voter suppression law was once again struck down in federal court under the VRA's Section 2.
In a 9-6 en banc ruling. the 5th Circuit affirmed previous rulings that the Texas Voter ID Suppression Law violates federal laws prohibiting racial discrimination in elections andstruck it down today..
'The record shows that the drafters and proponents of SB 14 were aware of the likely disproportionate effect of the law on minorities, and that they nonetheless passed the bill without adopting a number of proposed ameliorative measures that might have lessened this impact," wrote Judge Catharina Haynes in her ruling. BTW, in case you're keeping score, surprise surprise, Judge Haynes is a GW Bush appointee.
I'm not the only Texan happy about this ruling. The Texas Democratic Party and a long list of liberal social justice groups are hailing the decision striking down the odious SB 14.
"Texas Republican's discriminatory Voter ID law has held some 700,000 Texans away from their right to vote for many elections now," said Gilberto Hinojosa, the chair of the Texas Democratic Party as he commented on the decision. "Unfortunately, that damage by Republicans has already been done to our families. However we can now look forward to a fairer election system, worthy of our great state. This is a huge win for voting rights in Texas and across the nation."
The law has been struck down now three times, twice under the now eviscerated Section 4 of the Voting Rights Act, and now under Section 2 of the VRA, May it stay dead.