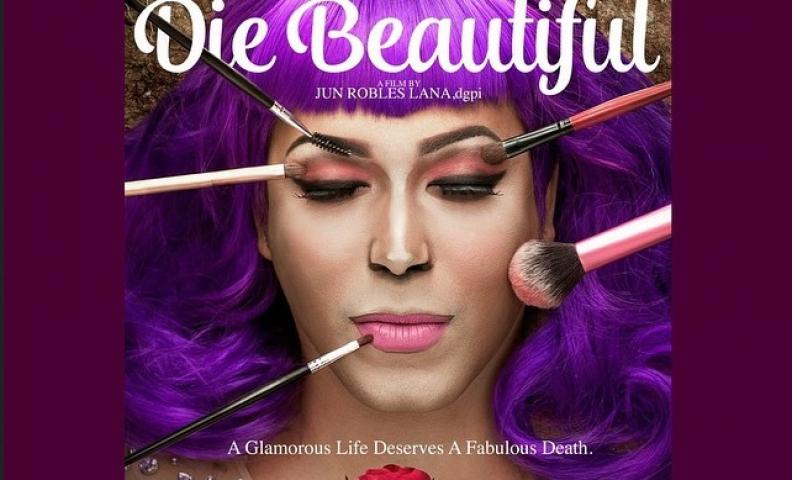 This is another film in which I wish the directors would have actually hired a trans woman or cis woman to play the trans protagonist Trisha instead of having another tired instance of a male actor play a trans woman
This film is also entered in the main competition for the upcoming Tokyo International Film Festival taking place from October 25-November 3
The film stars actor Paolo Ballesteros and is directed by Jun Robles Luna. It tells the story of Trisha, a trans pinay who competes in the pageant world while living her life.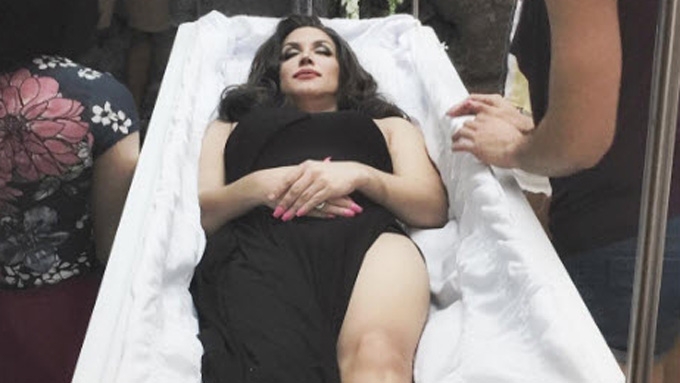 She expresses her wish to be dressed as Katy Perry for her funeral, and that sparks a clash between her conservative Filipino-Chinese family and her friends in the transpinay, drag and pageant world determined to carry out those wishes .
This movie is being released at a time in which a trans pinay in Rep. Geraldine Roman is serving in the Philippine Congress, and like us in the States, are dealing with murderous violence aimed at trans women as the Ashley Anne Reilly casedemonstrates. .
Something else that concerns trans pinays as it does their American trans feminine cousins is that a male actor is playing a trans pinay in a movie role.
They like us, are also increasingly concerned about how they are portrayed in the Philippine media and getting more vocal about it.
"Philippine show business is very much like Hollywood in its thinking of trans people and especially trans women," said Naomi Fontanos, the executive director of GANDA Filipinas. "Trans women characters almost always go to male leads based of course on the transphobic notion that trans women really are men in makeup and dresses."
"We've been trying to fight this damaging stereotype with some degree of success," she added.
While Ballesteros looks the part as Trisha and is known around the world and on Instagram for his gender bending makeup artistry, it's still past time for trans feminine characters to NOT be played by cis masculine actors. Trans women are women, not men in dresses. Reinforcing that stereotype is getting trans women in the Philippines and around the world killed.
If you're going to tell our stories and make money off of it, then we have every right to insist that you use a trans feminine actress. If you can't find a trans feminine actress to play a trans feminine role, then use a cis woman.
But here's hoping that trans feminine actresses in the Philippines also start getting the opportunity to play trans feminine characters.