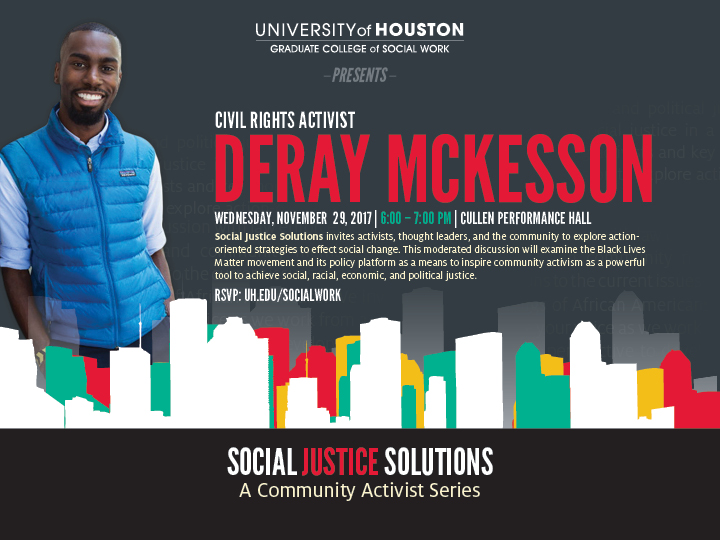 Going to be an interesting event happening at UH on Wednesday night as as part of the UH Graduate College of Social Work Social Justice Solutions series of discussions and community conversations
Social Justice Solutions invites activists, thought leaders, and the community to explore action-oriented strategies to affect social change. Through an examination of social justice issues in their current and historical contexts, the goal is to inspire first, conversation and then action in keeping with the College's vision of achieving social, racial economic and political justice, local to global.
The latest of these conservations brings civil rights activist Deray Mckesson takes part in a moderated discussion in the Cullen Performance Hall on the UH campus starting at 6 PM Because of overwhelming demand for this event, the venue was changed to accommodate all the people who wish to see him and hear this conversation
Actually looking forward to seeing him again, since the last time we chatted with each other was for a few minutes during the joint NABJ-NAHJ convention in Washington DC last year.
The Cullen Performance Hall is on the UH campus near the UH Student Center, and the address is 4800 Calhoun Road.
Looking forward to hearing and seeing Deray again