The 85th Texas Legislative session is mercifully drawing to its sine die day close, but Lt. Governor Dan 'Potty Polizei' Patrick wants a special session to oppress trans people.
Last time I checked the Texas Constitution, only the governor had the power to call a special session, not you.
On Friday Speaker of the House Joe Straus, who made it clear at the beginning of the session that he nor the House is interested in his pet project SB6 bill to oppress trans people, called a rare press conference to announce that the House would waste no more time on his bathroom obsession.
"The House has compromised enough on this issue," Speaker Straus said at a press conference, announcing that the watered-down version passed by the House was the most his body was willing to do. "It's absurd that bathroom bills have taken on greater urgency than fixing our school finance system."
Yes, it is absurd that Dan Patrick has been pushing this issues even that thousands of Texans, the business community and others have said we don't want North Carolina style HB 2 idiocy with a GOP Texas twang in our state oppressing our trans kids and trans Texans.
We thought we'd sent that message loud and clear with us showing up en masse at the Pink Dome back in March and April in opposition for the SB 6 and HB 2899 hearings, but yet Dan Patrick and his Texas GOP lackeys still want to mess with Texas trans people.
Maybe we need to send it again by calling and contacting the governor's office and urging him to resist following Dan Patrick's delusional lead and not waste our time and tax dollars by calling a special session.
The number to Gov. Greg Abbott's office is 512-463-2000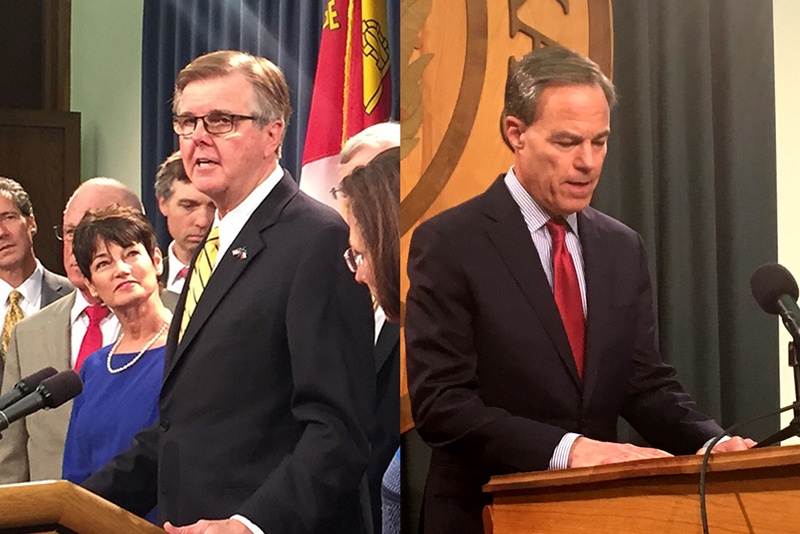 Patrick of course, flanked by Senate Republican oppressors, called a one man press conference ian hour later n response to the middle finger one that Straus had just conducted, and basically blamed Straus for the special session should it happen that he doesn't have the authority to call
And yeah, if it does happen, me, my trans fam and our allies will be headed to Austin for it, and once that 30 day special session is over, will begin working to #FlushDanPatrick and #FlushTheTexas GOP on November 6, 2018