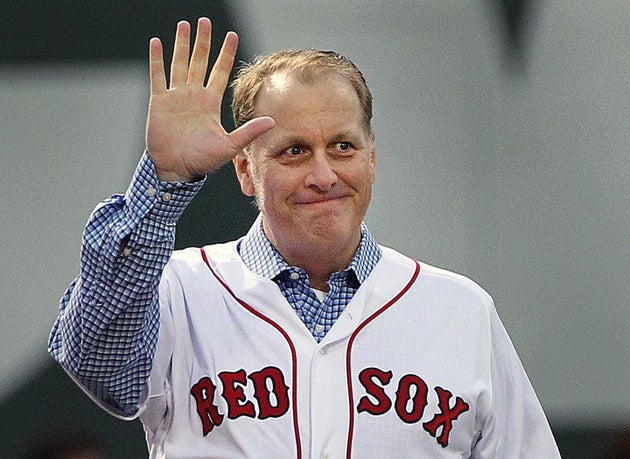 What is it that makes some retired baseball players turn into raging transphobes?
First it was Lance Berkman and his anti-trans rants during our fight to keep HERO, and now it's Curt Schilling, fresh off an ESPN suspension of his analyst duties for unleashing anti-Muslim comments comparing them to Nazis last August, didn't learn anything from the time off and then turned his sights on attacking trans people.
Schilling unleashed a transphobic meme and combined it with this transphobic comment on Hate Bill 2
"A man is a man no matter what they call themselves. I don't care what they are, who they sleep with, men's room was designed for the penis, women's not so much. Now you need laws telling us differently? Pathetic."
And guess Schilling's azz forgot that one of his fellow baseball coverage coworkers at ESPN is my trans homegirl Christina Kahrl.
Because Cyd Zeigler of OutSports called this transphobic crap out and got media attention focused on Schilling's latest case of Internet foot in mouth tweets, ESPN fired him yesterday

"ESPN is an inclusive company," said the network in a statement. "Curt Schilling has been advised that his conduct was unacceptable and his employment with ESPN has been terminated."
Oh well, I won't be surprised if I see or hear that he's been hired at FOX Noise. .But at least when I watch ESPN baseball telecasts his voice won't be polluting the airwaves and spoiling the game for me and other trans baseball fans.
And yeah, he's a contender for this week's Shut Up Fool Award.