Been chuckling ever since the New England Patriots Super Bowl LI overtime win that disgusted me about the increasing number of Patriot players who have decided or made it clear they would not be heading to the White House when the team goes for the traditional championship visit.
So far as of this writing, players Martellus Bennett, LaGarrette Blount, Devin McCourty, Dont'a Hightower, Alan Branch and Chris Long have announced they will skip the White House visit.
That is pissing off conservafools who seem to have forgotten when Tom Brady did the same thing in 2015 to President Obama and was a coward about it, and left racist comments on Breitbart about it..
They ain't liking it now that it's happening to their almighty white so called president, and have taken to Twitter to post racist commentary at the three so far Black players who have made their political intentions clear..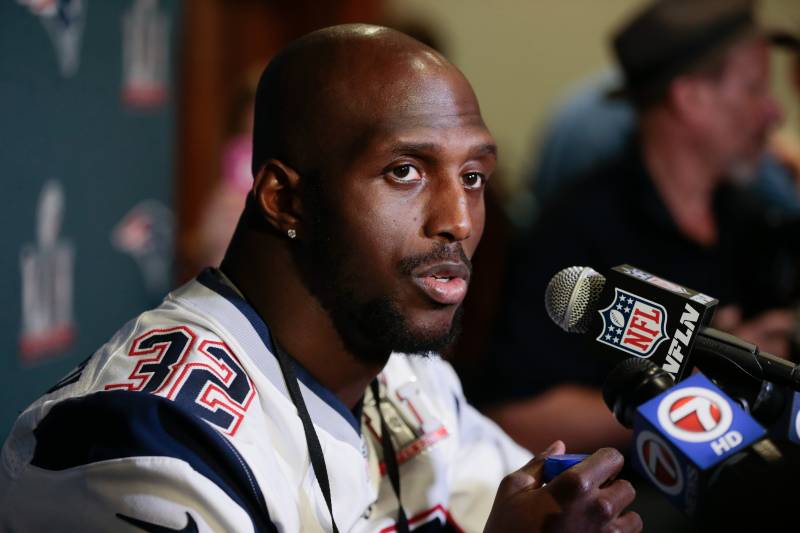 "I'm not going to the White House," said Devin McCourty to Time in a text message. "Basic reason for me is I don't feel accepted in the White House. With the president having so many strong opinions and prejudices I believe certain people might feel accepted there while others won't."
Bravo gentlemen for speaking out and standing on your principles, unlike your quarterback.
So y'all mad that Black Patriot players ain't feeling your POTUS? Well, they're just part of the 65 million people who aren't since Trump made it clear during the campaign he hated Black and other non white people.
And please don't even try to hold up Omarosa and those other kneegrow sellout at that jacked up Black History Month event as evidence that he doesn't.