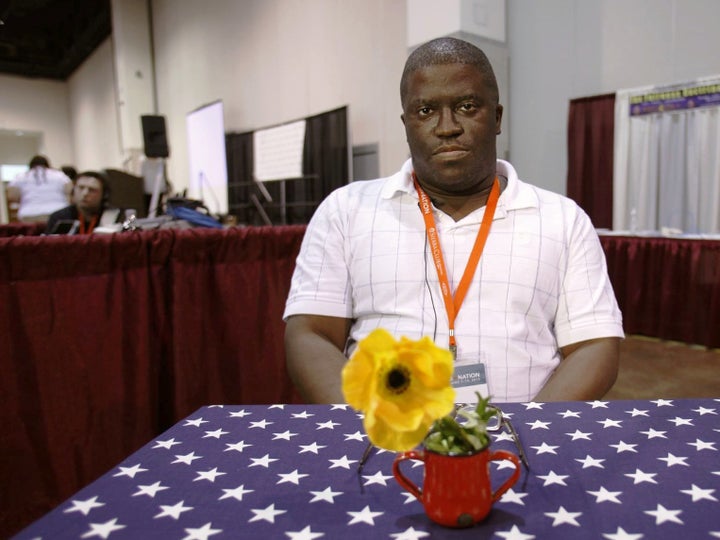 After four nominations for the GLAAD Outstanding Blog award, Alvin McEwen's Holy Bullies and Headless Monsters finally took home its first win at last night's GLAAD Media Awards in New York
Alvin also made a little history as the second Black owned blog to capture the Outstanding Blog award. Rod 2.0 was the first to do so back in 2013.
After a year off because of a misguided 2016 decision by the GLAAD Media Awards to cancel the Outstanding Blog category, it was a stacked 2017 field that included My Fabulous Disease, Mombian, I'm Still Josh and some blog y'all read called TransGriot.
I couldn't be happier for him. I met the South Carolina based Alvin along with Pam Spaulding during the 2012 Netroots Nation in Providence, RI, and he had me and Pam doubling over in laughter for most of our time together. But what is no joke is that Alvin is the creative force behind Holy Bullies and Headless Monsters, can eloquently discuss and write about what they are up to along with a lot of other subjects, and strikes fear in their dark hearts.
Holy Bullies and Headless Monsters has been since it started in September 2006 on chronicling the activities of right wing fake faith based hate groups and their reprehensible leaders.
Congratulations Alvin! The award was well deserved and I and your fellow bloggers are immensely proud of you.
Maybe at a future GLAAD Media Awards we bloggers will actually get on the stage to collect a future Outstanding Blog Award.