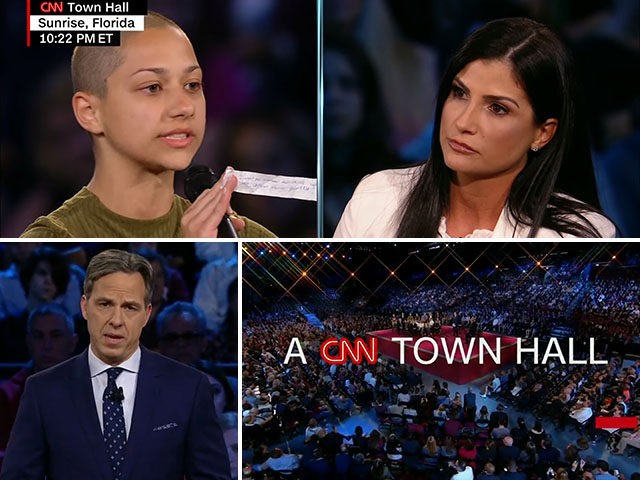 For those of you who missed it, here's the town hall that CNN broadcast featuring the students and parents of Marjory Stoneman Douglas High School vs the NRA and Sen. Marco Rubio (NRA-FL)
Also taking part in this conversation that was moderated by CNN's Jake Tapper was Sen Ben Nelson (D-FL), Rep Ted Deutch (D-FL) and Broward County Sheriff Scott Israel along with NRA shill spokesperson Dana Loesch .
As you probably guessed, coming a mere week after the mass shooting event that killed 17 people, it was contentious at times.
Here's the video of it.