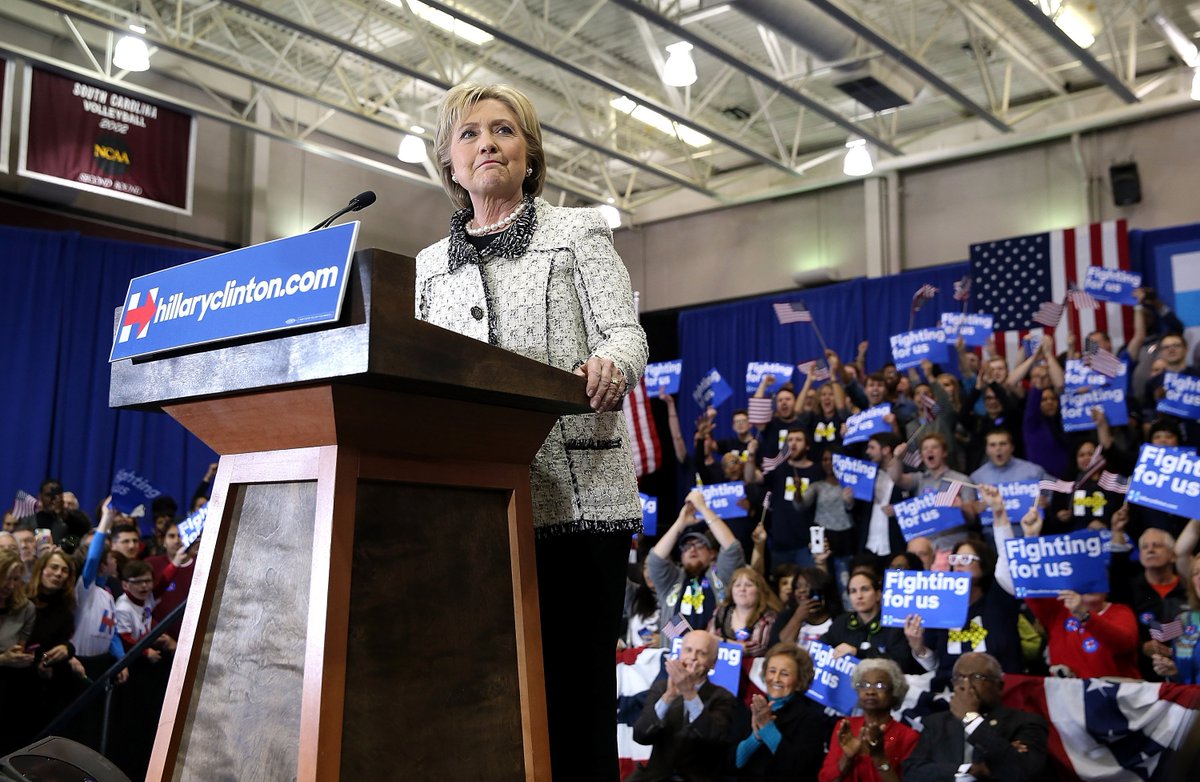 After Sec. Hillary Clinton's six point win in Nevada, the next election contest in the 2016 Democratic party primary schedule is the South Carolina primary. In this one, African-American voters would get a major say in who would become the 2016 Democratic Party presidential nominee and divvy up the state's 53 delegates.
Tonight Black voters in South Carolina served notice that the road to the Democratic nomination comes through Black Democratic voters. In 2008, 55% of the voters in South Carolina's Democratic primary were African-American, and they made up an astounding 61% of the electorate today
Told y'all Bernie fans that your candidate's failure to build a convincing case for Black voters to vote for him was going to cost him, and tonight Clinton has won South Carolina in a massive blowout fueled by Black voter turning out for her.
The rout was so complete networks were calling the election within minutes after the polls closed there. Sanders according to exit polling lost the African-American vote 86-14%, and it played out in the election results. With 99% of the votes counted, Clinton leads Sanders 73.5% to 26.0%, and has swept every county in the Palmetto State.
This butt kicking has been brewing for several weeks, and anyone who was paying attention to the primary election so far could have seen this coming. Clinton's dominance of the Black vote in South Carolina carried her to a blowout win and getting 39 of the state's 53 delegates.
And what's more ominous as we come to Super Tuesday on March 1 is that six of the Super Tuesday states, Alabama, Arkansas. Georgia,, Tennessee, Virginia and (ahem) Texas have sizable African-American populations, and I don't think that Sanders will fix his problems with African-American voters between now and Tuesday.