Four primary elections are happening today in the states of Connecticut, Minnesota, Wisconsin and Vermont. In addition to seeing what transpires in some races key to who holds control of the US House and Senate, the American trans community's eyes will be on Vermont as another trans candidate attempts to make electoral history.
Back in 2000, the late Karen Kerin made history in the state by winning the Republican nomination for Vermont's US House seat. She subsequently got blown out in the general election by Bernie Sanders.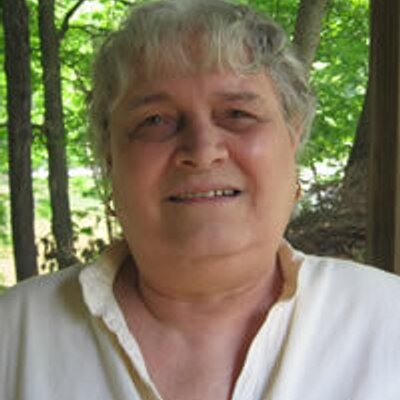 A conservative who was a perennial candidate in the Green Mountain State, Kerin was also the 2008 Republican candidate for attorney general, and lost Republican primary election races for the US House in 2002 and for attorney general in 2006.
In her last race in 2010, Kerin was making her second run as a Libertarian candidate for Vermont attorney general. She had previously run as a Libertarian for attorney general in the 2004 election cycle
Kerin passed away in 2014 at age 69.
Now as we fast forward to this crucial 2018 election cycle, another Vermont trans person in 62 year old Christine Hallquist has stepped up to run in the Vermont Democratic Party primary race for governor.
Her platform includes Medicare For All, access to better education and more high wage jobs.
The former energy executive is running against three other candidates in James Ehlers, Brenda Sigel and 14 year old high school student Ethan Sonneborn.
Sonneborn is eligible because Vermont does not require candidates to be of voting age.
If Hallquist wins the nomination, she would make electoral history on two fronts by becoming the first out trans person in the Green Mountain State to win a Democratic primary for any office.
She would also become the first out trans person nationally to win a major party nomination for governor
She would also take on the winner of the Republican gubernatorial primary race between incumbent Governor Phil Scott and Keith Stern.
Early voting has already occurred in Vermont, so it will be interesting to see what transpires when the polls close later this evening.
TransGriot Update: Hallquist did make history! She won the Democratic primary, and will take on the incumbent Republican governor Phil Scott in the fall.