The Commission on Presidential Debates has already selected their moderators for the upcoming series of 2016 presidential and vice presidential debates that will start September 26 at Hofstra University.
But what has myself and a lot of people angry is FOX Noise's Chris Wallace, who was tapped to moderate the third debate in Las Vegas. He has made the incredibly problematic statement that 'it's not my role as a presidential debate moderator to be a 'truth squad'..
Naw homey, that IS your fundamental role as a journalist. The American people are depending on you to do just that and call out the lies during this final scheduled debate by any candidate.
If you're unwilling to do your job in an election cycle in which the composition of the Supreme Court and the direction of our country is at stake, then the CPD needs to replace Wallace with someone who will.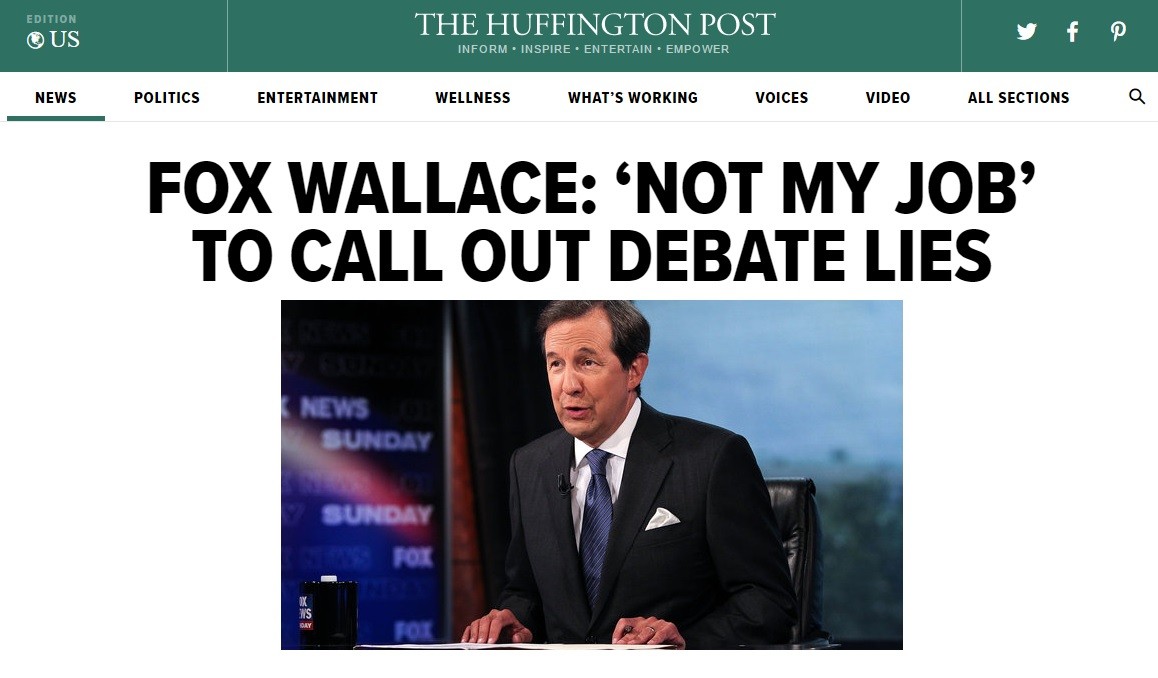 Many people (myself included) are disturbed by Wallace's comment, and believe that comment disqualifies him to be a moderator for the third debate on October 19. As for who should replace him, MSNBC's Joy Reid has already demonstrated that she has no problem calling out lying surrogates and pundits, and is the woman for the job of moderating this last debate and calling out the lies..
A Change.org petition has been launched that has garnered over 10,000 signatures in just four days. asking for Reid to be added either as the co-debate moderator or sole moderator, since Wallace has already indicated he is not going to fact check the candidates.
Here's the link to that petition if you think that's a great idea and wish to join the 10,279 people who have signed this petition.
Here's hoping the CPD acts on that suggestion and gets a real journalist to do that critical final debate at UNLV.