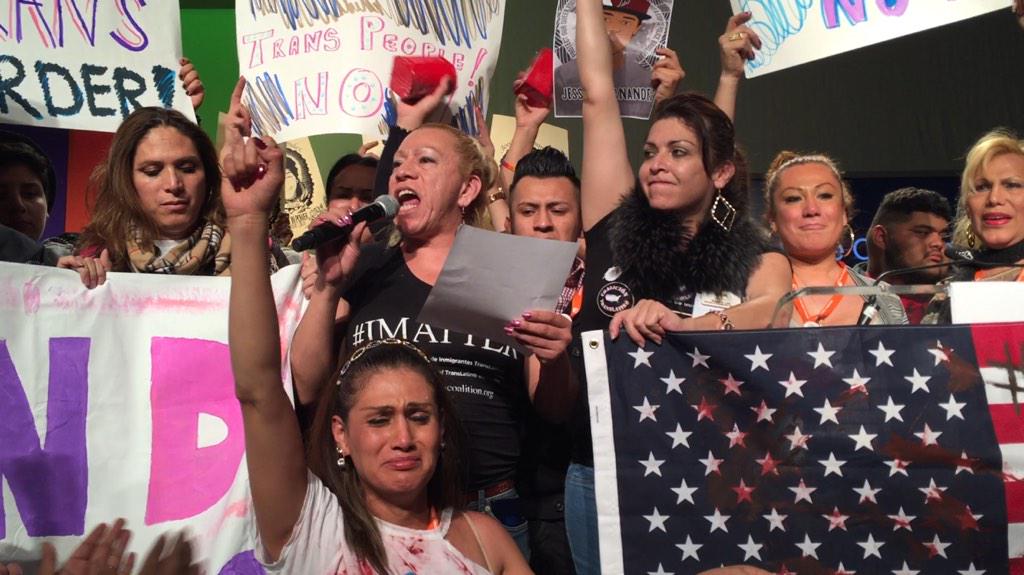 It's Day 3 of Creating Change Denver style, and after last night's excitement at the opening plenary, going to be fun to see what happens next.
Today is the first full day of panel discussions and workshops. I have the Trans Women of Color: The Sisterhood one at 3 PM. It will be moderated by Cecilia Chung, and will be in Governor's Square 14 for those of you #CC15 attendees who wish to see Moni and her sisters talking about some of the issues that impact trans women of color.
But before I handle that business, I'm headed to the Muslim service at 12:30 PM led by Imam Daayiee Abdullah. I met Imam Abdullah during the 2012 OUT on the Hill and had some interesting conversations with him about the growing movement in the liberal progressive Islamic ranks to create LGBT affirming mosques. When I attended the service in Houston, it was beautiful to watch a young woman do the call to prayer and see men and women sitting together as Imam Abdullah gave his sermon.
Those of us who aren't Muslim as noted by the comments in the previous paragraph are welcome.
And if you need some quiet rooms to relax and unwind from the convention hustle and bustle, grab a snack, or just chill out with some peeps you met at a workshop that you wish to get to know better, check out the #CC15 suites.
The (Hospitality) Suite Life at CC15:
Youth Plaza 793
Senior Plaza 712
Disability Tower 2209People Of Color Tower 2236
Trans* Intersex Non-binary Tower 2212
Bisexual/Omnisexual/Pansexual/Polysexual Tower 2215
And yes TransGriot readers, the offer for free hugs when you stop me in the Sheraton Denver halls still stands but time is running out on it. It expires when I leave for Denver International Airport on Sunday.