We started early voting yesterday in Texas, but the election I had my eye on was taking place north of the border.
The Canadian federal election happened yesterday, and the Liberals under Canadian Prime Minister Justin Trudeau were facing a tight race because of scandals and a blackface controversy during his first term combined with high expectation for his majority government.
Conservative leader Andrew Scheer, who won a contentious race for the leadership of his party, was hopeful they would recapture control of Parliament for the first time since Stephen Harper and the Tories were dealt a crushing defeat after running Canada for ten years.
Scheer tried to portray himself as an 'average Canadian guy', but that effort took a major hit when it was revealed that he has dual Canadian and American citizenship.
The Conservatives had a narrow lead in polling before the election, but were disappointed that despite garnering the most popular votes on this night and picking up 22 seats, it didn't translate (thank God) into a national win for him and the Conservative Party.
You need 170 seats in order to form a majority government in Canada's 338 seat Parliament, and as of this moment the Liberals are projected to have enough seats to form a minority government.
The Liberals picked up 157 seats, and have leads in 2 more races. Turnout was 65% in this year's election. Trudeau, as the current prime minister, not only was reelected to his seat, but will have first crack at forming that new Canadian government.
In order to form their minority government, the Liberals will need to partner with another party to get the 170 seats they need to form a new government. That party looks like it will be the Jagmeet Singh led New Democratic Party (NDP). Singh held onto his seat in his Burnaby South BC riding.
The Bloc Quebecois already declared as part of the Quebec only nationalist campaign they ran in the province of Quebec they will not participate in forming a minority government.
The Conservatives hold 121 seats and will be the Official Opposition after their dominant showing in the Prairie provinces of Alberta, Saskatchewan and Manitoba.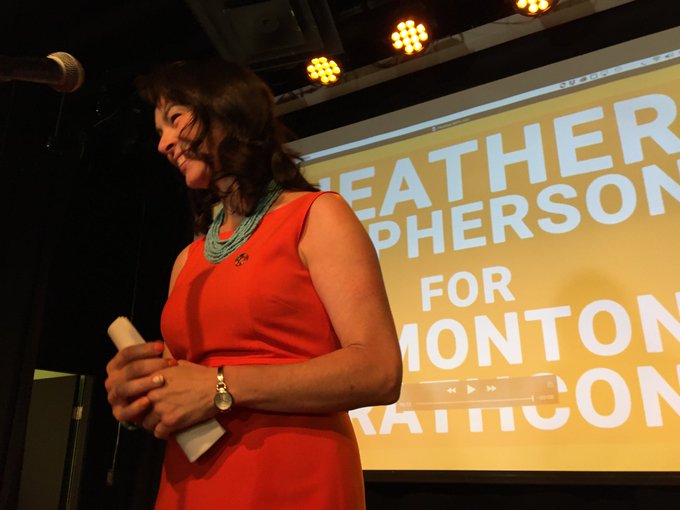 The Tories blue tsunami flipped two of the three ridings they didn't control in Alberta, and those were Liberal held seats in Calgary and Edmonton . The lone one they didn't flip is the Edmonton-Strathcona one held by the NDP. MP Linda Duncan retired, and Heather McPherson fought off a strong Tony challenge to keep the seat in NDP hands.
The Tories also captured all formerly held Liberal seats in Saskatchewan. But they failed to gain any seats in the greater Toronto area (the GTA) and in the Montreal metro area.
The NDP holds 24 seats, but lost ground in Quebec to the Bloc Quebecois, who will have a larger mischief making say in the 43rd Parliament with the 22 seats they picked up.
The Bloc Quebecois now holds 32 seats, up from the ten they held in 2015.
The Green Party had a historic night by picking up their first riding in Atlantic Canada. Jenica Atwin picked up a seat in Fredericton, New Brunswick to raise their total to 3 seats. Green Party leader Elizabeth May was reelected to her Saanich-Gulf Islands riding in BC
But despite running candidates in all 338 ridings, and record breaking fundraising numbers for them, the Greens fell way short of getting the twelve seats they needed to get official party status in the House of Commons.
The other good news out of Canada last night was that Maxime Bernier, the leader of the People's Party of Canada (PPC), lost his Beauce, Quebec riding to Conservative Richard Lehoux.
Bernier was a wildly popular Conservative who had won that riding in four previous elections in 2006, 2008, 2011 and 2015. His father also represented that riding that extends from the outskirts of Quebec City to the border with Maine .
Bernier narrowly lost the Conservative Party leadership race to Scheer, and left the party to form the far right PPC in 2018. The PPC ran over 300 candidates across Canada in this election cycle, and they thankfully failed to win a single seat or hold onto the one House of Commons riding they had.
The PPC was known for not only having racist and anti-immigrant views, but was accused of having ties to a neo-Nazi group in the US and Canadian far right groups like the Soldiers of Odin and Pegida Canada.
Canada's voters sent a message that the far right populism polluting American and British politics and much of Europe doesn't have a home there for now.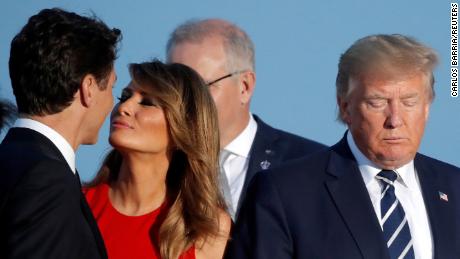 Trudeau has won a second term, and peeps on both sides of our shared border are exhaling.
Melania is probably happy about that, too.
Trans Canadians are especially thankful in this post Thanksgiving Day month that they have something else to celebrate.