Y'all know I have no love for Rep. Steve King, the unrepentant racist who has represented Iowa's 4th Congressional District for 18 years. On Tuesday night he was bidding for a tenth term in Congress, but had a crowded Republican primary of four challengers to get through in order to put him in position to make that happen.
Happy to report that it didn't work out for him.
King lost to Iowa state senator Randy Feenstra, who will now carry the Republican banner into the general election this November against Democratic nominee JD Scholten.
It wasn't close either. Feenstra, who reps a ruby red state senate district, beat him 46%-38%, and did so by pointing out that he was ineffective because of all the controversy.
Feenstra, who is just as conservative, anti-TBLGQ and Trump loving as King, had the backing of local and national Republicans who feared that if King were on the ballot, it would put this conservative leaning northwestern Iowa congressional seat in jeopardy of being flipped to the Democrats.
Scholten narrowly missed knocking KKKing off in the 2018 cycle and launched another bid for this 4th Congressional District seat. .Scholten was unopposed in the Democratic primary.
King's white supremacist views and palling around with international white supremacists have caused him to lose support in the state and national Republican Party. He was trying to skate by in this election cycle with only $30,000 in his campaign accounts.
In addition,, his racist views have cost him House committee assignments. He was stripped of them after saying in a New York Times interview, White nationalist, white supremacist, Western civilization — how did that language become offensive?"
Yeah, he's that clueless.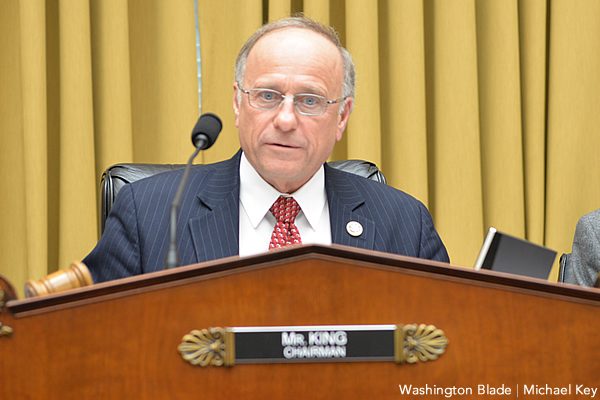 Bye Steve. One GOP racist down, a bunch more to fire on November 3.