As the right wing continues to fan the flames of anti-trans hatred, we just keep blazing trails and handling our business.
Meet British model DJ and activist Munroe Bergdorf. The 30 year old girl like us is breaking groundas the first out trans woman to appear in a L'Oreal Paris campaign in the UK.
The beauty brand is adding five new faces to their #allworthit campaign for their True Match Foundation, that matches 98% of the UK's skin tones.
And Bergdorf is excited about the opportunity to do so.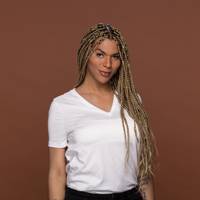 "If I can't relate to anybody that's in the media that's transgender, then hopefully someone can relate to me," she explains in the commercial. "I definitely set out to empower girls like me. I think that our history definitely wasn't being told. Not that many people know that it was trans women of color that fought for gay rights that started the Stonewall riots, which eventually led to the gay rights movement."
You can check out the commercial here.
TransGriot Update: I woke up a few hours later to find out that due to fragile white tears grousing from right wingers stoked by the Daily Mail tabloid L'Oreal Paris yanked her contract.
Very interesting to note that a gay white male can make a blatantly racist comment but still keep his contract, but a Black trans woman telling the truth about racism is grounds to yank hers and prove the point she made about racism in the first place. .