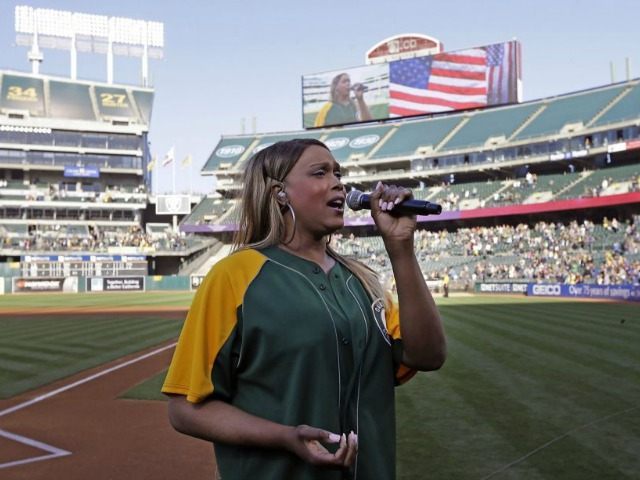 When this happened back on June 18, I was in the middle of having to move, my laptop computer was packed up and offline, and I had no choice but to put the story on the back burner until my housing situation stabilized and I could talk about this piece of trans history.
Meet 25 year old Breanna Sinclairé. She is a classically trained operatic vocalist who graduated from the San Francisco Conservatory of Music. On the occasion of Athletics Pride Night, she received the opportunity to sing the national anthem before a crowd of 30,000 people attending the A's game at the O.co with the San Diego Padres.
She may be the first out trans person ever to sing the national anthem (that we are aware of) at a major sporting event. And she nailed it.
"It means a lot. I feel very honored," Sinclairé told the Associated Press
of the experience. "I used to be homeless in New York City. I think
from being homeless to getting my bachelor's degree and my master's
degree to this, it's just kind of mesmerizing to me to have such a group
of people that support me and love me and want to see me succeed. I'm
so thankful for them."
Told y'all if we trans peeps are just given the opportunity to achieve our dreams, we will excel.
Brava Breanna! And here's some video of Breanna's performance