Last week I went to Austin to testify in favor of HB 1513, a bill sponsored by TX state Rep. Garnet Coleman that would have added gender identity to our state's James Byrd Hate Crimes Act.
Once again, the people most in need of being covered by that act were left out in the political cold as the bill died in committee. Never mind the fact that we'd had two Black trans people attacked in Dallas and Killeen a week apart BEFORE I made the trip to Austin to testify in favor of that bill.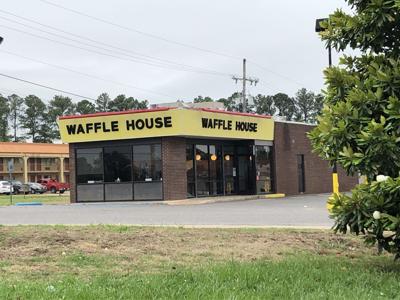 Now I'm hearing about a 22 year old Black trans woman who was shot outside a Waffle House in the suburban Memphis town of Southaven, MS early Friday morning.
Nia Brooke Smith was verbally abused by Hampton as she walked into the Waffle House on Hamilton Road near Main Street in Southaven around 3:00 AM CST on May 10 to simply get some food and head home.
An argument and fight ensued after transphobic disrespect was aimed at her and Hampton threw a glass of water in her face. Smith defended herself, attempted to walk away and get in her car to leave the Waffle House and was cut off by Hampton. causing a traffic accident. Hampton subsequently pulled out a gun as Smith got out of her car and attempted to use it as a shield. Hampton was shot twice in both legs. One of the bullets broke her femur bone, and will require surgery to fix.
Smith was taken to Regional One Hospital in Memphis for treatment. Prayers going up to Nia and her family, and I hope she has a speedy recovery from her injuries.
I also want justice for Nia as well.
23 year old Jimtarius Hampton of Memphis was arrested Friday afternoon and charged with aggravated assault, manifest extreme indifference to life He spent the weekend in the DeSoto County (MS) jail without bond, and is appearing in court on May 15.
This is also not Hampton"s first brush with the law. As a 19 year old Lane College student he was arrested after he shot someone in the leg during an on campus altercation.
Mississippi does have a hate rimes law, but it doesn't cover gender identity, sexual orientation, or disability. Mississippi police and sheriffs departments are not required to report hate crimes to the FBI. Two bills to update the Magnolia State's hate crimes laws, House Bill 1494 and Senate Bill 2163 failed to advance out of committee in the Republican controlled Mississippi Legislature.
Mississippi's current hate crimes law does allow prosecutors to seek enhanced penalties against a person for committing a crime against another person based on actual or perceived race, color, ancestry, ethnicity, religion, national origin or gender.
But back to discussing what happened here in Southaven. The Black trans community is beyond sick and tired of being sick and tired of Black trans women (and Black trans men) being assaulted by cis Black people because you have a personal problem with us existing.
You also need to work out whatever toxic masculinity issues you have with a therapist. Black Trans World is not here to be your punching bags to make you feel better about your miserable selves.
FYI to you trans attracted men trying to hook up with us. Spouting anti-trans insults when you're hanging out with your homies, then trying to get with us on the sly later is not a good look for you, and is a real turnoff.
Black trans people are Black people. We exist, and we aren't going away or back into the closet. If you have a problem with us living our lives, that's on you. It does not give you cis Black people carte blanche to disrespect us, put your hands on us, or kill us.
Contrary to what you peeps may think, violently putting your hands on a Black trans woman or killing us WILL get you serious jail time.
And it needs to stop. Today.