Hi NOLA, I'm back! As you TransGriot readers know I was recently here after a nearly three decade absence for a BTAC Leadership Training Institute.
This time I'm here for the 2018 edition of Netroots Nation. Some of the 3500 people coming to the Crescent City for this event are US House candidate Alexandria Ocasio-Cortez, Sen. Cory Booker (D-NJ), Sen. Kamala Harris (D-CA) and Sen Elizabeth Warren (D-MA).
So what is Netroots Nation? It is one of the largest progressive political conferences in the United States that grew out of the YearlyKos conference organized in 2006 by the readers and writers of the Daily Kos blog .
From that initial event in Las Vegas that got major mainstream news coverage, it has grown not only in importance in Democratic and liberal progressive circles, it also travels to different parts of the country. Still wondering when I will get to see Netroots Nation happen in Houston Austin so far has been the only Texas city to host it, having done son in 2008 .
This is my fourth Netroots Nation conference. and my third consecutive one since 2016 The first one I ever attended was in Providence, RI in 2012 to take part in that historic trans panel during that event.
That Providence NN12 event unexpectedly became the one where my national activist profile got raised. Two radio interviews by Elon James White and Michelangelo Signorile combined with that panel and and vocal participation in the LGBT and Black Caucuses tend to do that
I didn't return to Netroots Nation until the 2016 event in St Louis, where as y'all know I walked away with the Pundit Cup title after being urged to do so by John Gorczynski .
I was in the Netroots Nations house when it was held in Atlanta last year. In addition to taking part in two panel discussions during NN17, I was also a judge for the semifinals and finals of the 2017 Pundit Cup competition eventually won by Tenaja Jordan
I also stepped away from the host hotel to join the ATL trans community and attend the memorial vigil for Tee Tee Daingerfield
Now it's in New Orleans. I'm looking forward to being at the Ernest N. Morial Convention Center not only the political happenings that will tranpire here, and taking part in two panels, but do so in a city in which I have a deep personal connection to.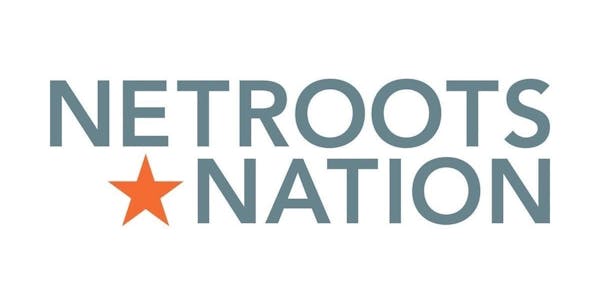 As the 2016 Pundit Cup Champion, I'll be interested in checking out this year's competition and see who emerges as the 2018 title holder.
The last three Pundit Cup champs, FYI have been women, and the last two (2016-17) Black women, so don't bet against that pattern continuing.
But first things first, NN18 officially starts on Thursday and runs until August 4. One of the panels I'm taking part in is sponsored by Moms Rising, and happens at 10:30 AM on August 2
The panel is called Keep Marching 2018: Connect Locally Build Power and Win. It will be moderated by Kristin Rowe- Finkbeiner and will have Monifa Bandele and Almas Sayeed scheduled to be on it with me.
It will be in Room 214, and hope to see you there.